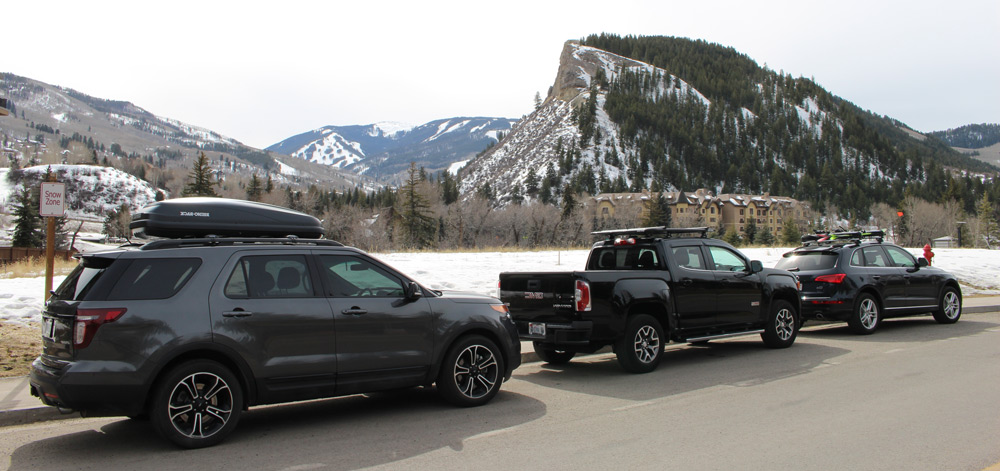 Ski and snowboard carriers are a great way to maximise the number of people you can take up the mountain or keep your vehicle's interior free from damage, mud and water. When choosing a ski/snowboard carrier, you need to consider the following;
carrying snowboards, skis or both
type of roof racks you have
extra storage space for other gear
the quantity of boards/skis you need to carry
Ski Carrier
Having the advantage of being compact, there are plenty of options for carrying skis. If you only need to carry one pair of skis, the Multi Purpose Holder (RMPHU) may suit you. Relatively inexpensive, you can purchase multiple carriers to use as you require them. As the name suggests, it can be used to carry many other items, such as fishing rods, ores and shovels for the other seasons.
Clamp Style Ski and Snowboard Carriers
The most popular carriers for day trips are the clamp style carriers because they are low profile and easy to use with a locking mechanism for security. They can be used with both skis and snowboards singularly or a combination of both depending on the size of the carrier. All these can be fitted to all Rhino-Rack bar types subject to your crossbar length.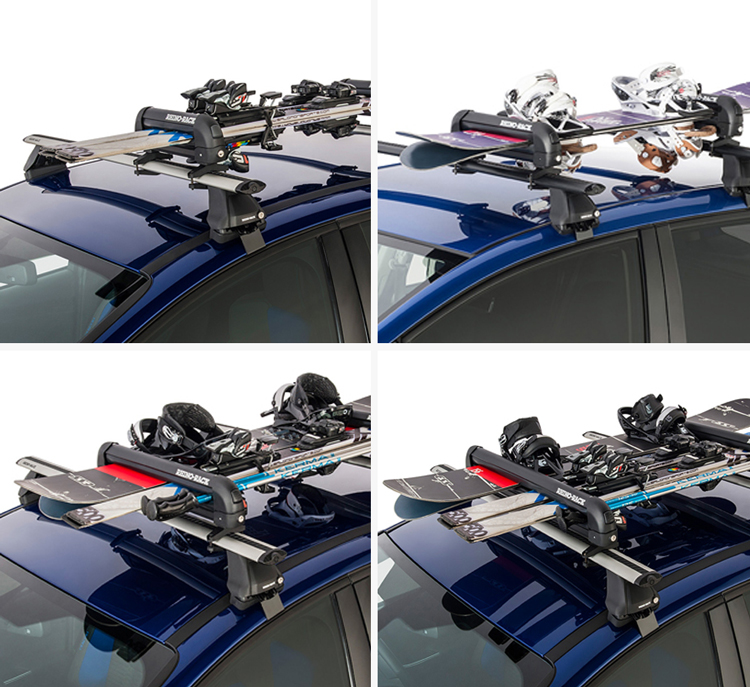 Split boards may be racked like skis although they are generally wider. See below table for size guide. These carriers can also be used to transport fishing rods, wakeboards, and water skis in summer. To avoid abrasion from bindings on vehicle roofs the Rhino-Rack Wrap Around Riser (S550) can be used to increase the space between the carrier and the roof.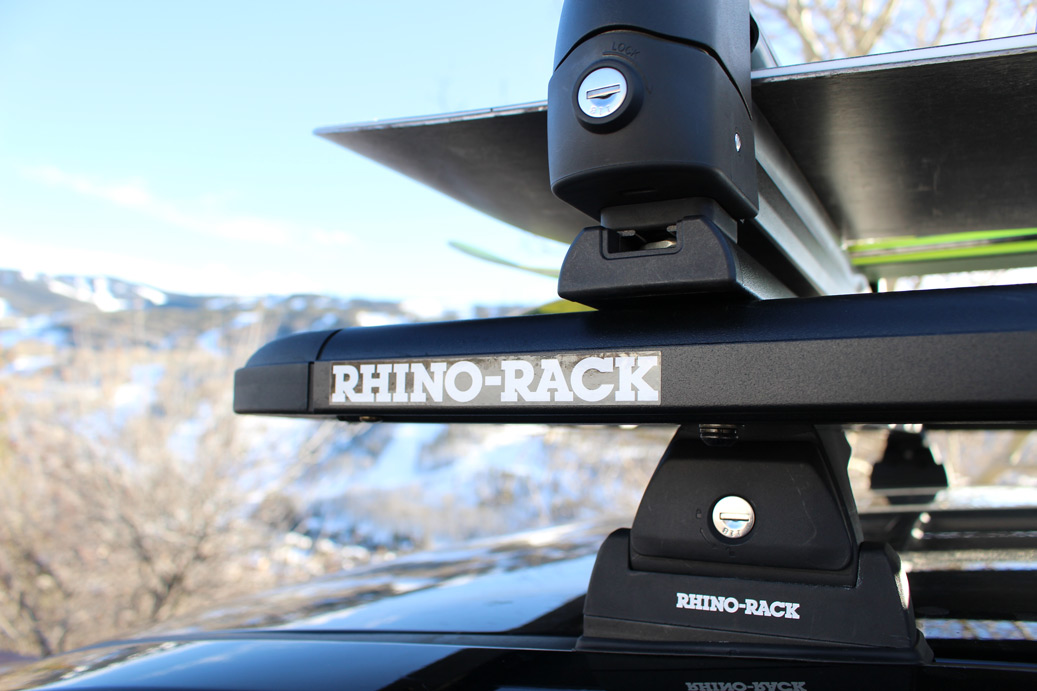 Roof Boxes
Rhino-Rack Roof Boxes are particularly useful if you want to carry a mixture of skis and boards or extra gear. They provide weatherproof storage perfect for overnight stays, with the bonus of allowing you to keep smelly boots out of the car. Regardless, we recommend adding a fabric deodoriser spray to your itinerary, you can thank us later. Roof Boxes are perfect for family's or camping trips and can be repurposed in summer for other outdoor adventures or extra storage.
The primary consideration when deciding is to ensure your skis or boards are no longer than the internal dimensions. When choosing a roof box, you also want to consider the length of your vehicle and if it may interfere with the opening of a hatch or wagon.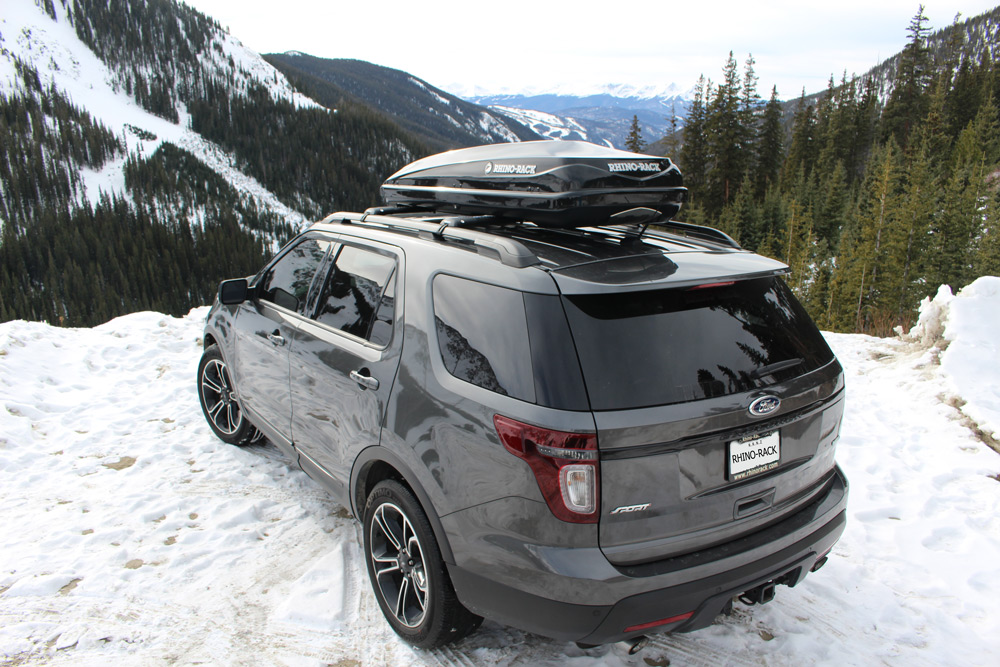 Roof Rack Compatibility
Vortex Bars
All the options that have been mentioned are Compatible with Vortex bars, either using the C-Channels or the provided camps. Important Note for StealthBars: Consider the length of the ski and snowboard carriers to ensure they will fit as with Roof Boxes check the width between the fitting points are shorter than the bar length.
Heavy Duty Bars
All the options are compatible with Heavy Duty systems; however some require a fitting kit. To fit a Roof Box to Heavy Duty bars the Heavy Duty Fitting Kit (RUBK-MF) Kit is required. When fitting the clamp style Ski and Snowboard Carrier (572, 573, 574, 576) systems use the Fitting Kits provided.
Pioneer Systems
All the carriers and boxes are compatible with Pioneer Systems when attached to the Pioneer Accessory Bar. The Accessory Bars come in different sizes to suit your Pioneer System. In addition to this, The Ski Carrier (572) can be fitted off the side of the Pioneer Systems using the Pioneer Ski Carrier Bracket (43159). This is a great solution to maximise the space on your Pioneer.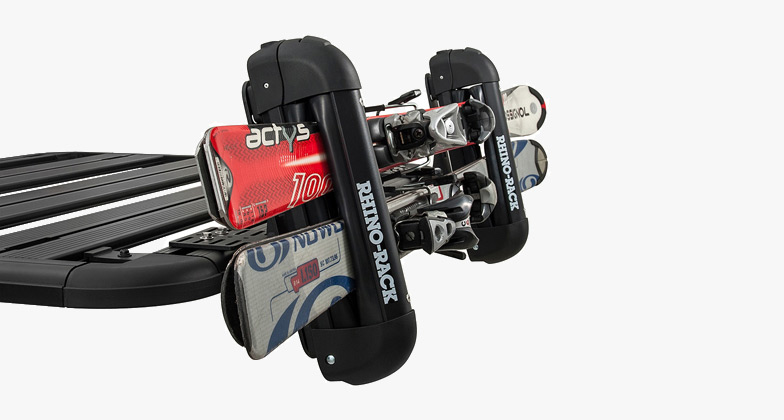 Once you've got your gear sorted, rally the crew together and let the countdown begin!