How do you choose a fishing rod carrier? If you've asked this, we are here to help. All the fishing rod carriers have multiple uses making them convenient accessories to have. If you are also into snow sports, a clamp style may best suit you; if you're a Tradie, you may be interested in our Conduit Carriers. If you enjoy kayaking or paddleboarding, then you might prefer the Multi Purpose Carrier. Check out the pros and cons below.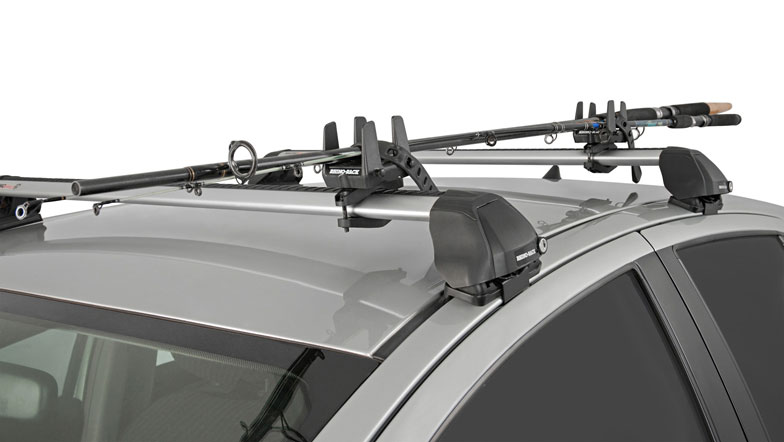 Multi Purpose Holder
With plenty of mounting options available, the Multi Purpose Holder will allow you to safely transport fishing rods and items such as paddles, skis, spades and shovels. There are kits available for almost all roof racks and compact allowing you room on your racks for other gear. The holder is the lightest option taking the least away from you carrying capacity. It's simple and affordable with multiple uses however doesn't have any locking capabilities, lacking the security other holders provide.
Clamp Rod Carriers
The clamp style carrier rubber pads feature channels to hold your rods secure and apart so they don't get damaged or tangled. The arm features a locking mechanism for both safety when driving and security if you have to leave your vehicle unattended. These holders also double as ski racks in winter and there are multiple sizes to choose from. The Fishing Rod Holder (572) can be mounted to Pioneer systems using the Pioneer Fishing Rod Holder Bracket to increase the space available for other gear.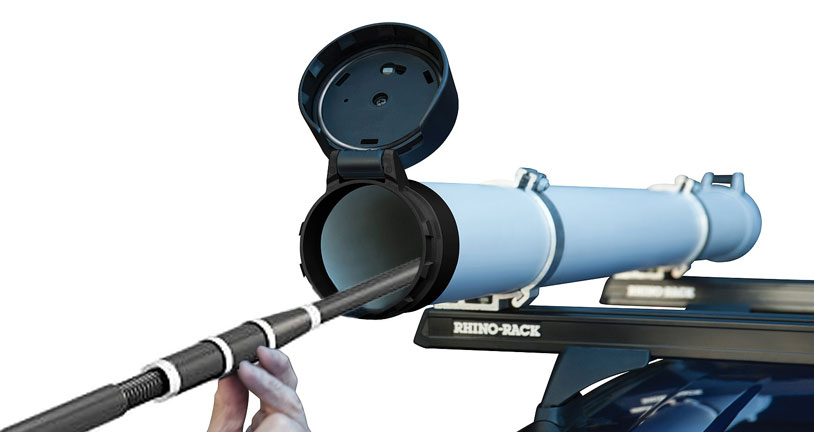 Conduit Carriers
Conduits carriers are a great way to securely hold your fishing rods. Fully enclosed so your rods are safe from damage especially if your destination requires going off road. With the locking end caps, no one will be able to meddle with your gear. The only down side is you may need to remove the fishing reel so it will fit.