Product Review with Luke McPhee!
Luke McPhee was one of the lucky winner of the 'Best of 2017' competition, and got the chance to put his new products to the test over the Aussie Day long weekend!
Where: Kalgoorlie to Esperance, Western Australia
When: Australia Day long weekend
Vehicle: 2017 SR5 Toyota Hilux
Rhino-Rack: So Luke, tell us a bit about your recent trip away!
Luke: We traveled from Kalgoorlie to Esperance W.A. And spent most of our time at 11 mile beach. I fitted up my prizes onto my 2017 SR5 Toyota Hilux, and got to try them all out on this trip, and I am very impressed with all of them!
Rhino-Rack: Let's start off with the Dome 1300 Awning. How did it go?
Luke: I fitted up the awning the night before we left so I didn't get much of a chance to test it out, but I didn't need to either. What a fantastic package it is! It fits onto the dual cab beautifully and complements the vehicles look. No overhang at either end of the Rhino Pioneer Tradie Rack, but still folds out and up to give plenty of room and shade underneath. I'm 6'5" and can stand under It with my arms outstretched to the roof and my palms just touch it! My girls were very thankful for it too as they made sandcastles in the shade.

Quite quick and easy to setup especially now I have done it a couple of times, and packs up even easier. Very happy with this awning and highly recommend it! I even set it up after I got home so that I could clean all of the sand out of the car and not get cooked by the Kalgoorlie sun.
Rhino-Rack: How was the Weatherproof Luggage Bag?
Luke: I can't tell you how much I love this thing! It is something that I have never considered buying as an accessory for my Hilux but now I don't know how I travelled with 2 little girls, a wife, and dog without it!
I stored so much of our stuff in it that we were able to pull up on the side of the road and change the Bub, and make a cuppa and lunch without tripping over or climbing over everything in the van. It is excellent quality and looks great, it has 2 adjustable straps on all 4 sides so it's secure and also can be strapped down to stop it flapping, and everything is out of the weather and out of the way! We even used it on short trips to the beach or into town to keep the back of the ute free for the dog.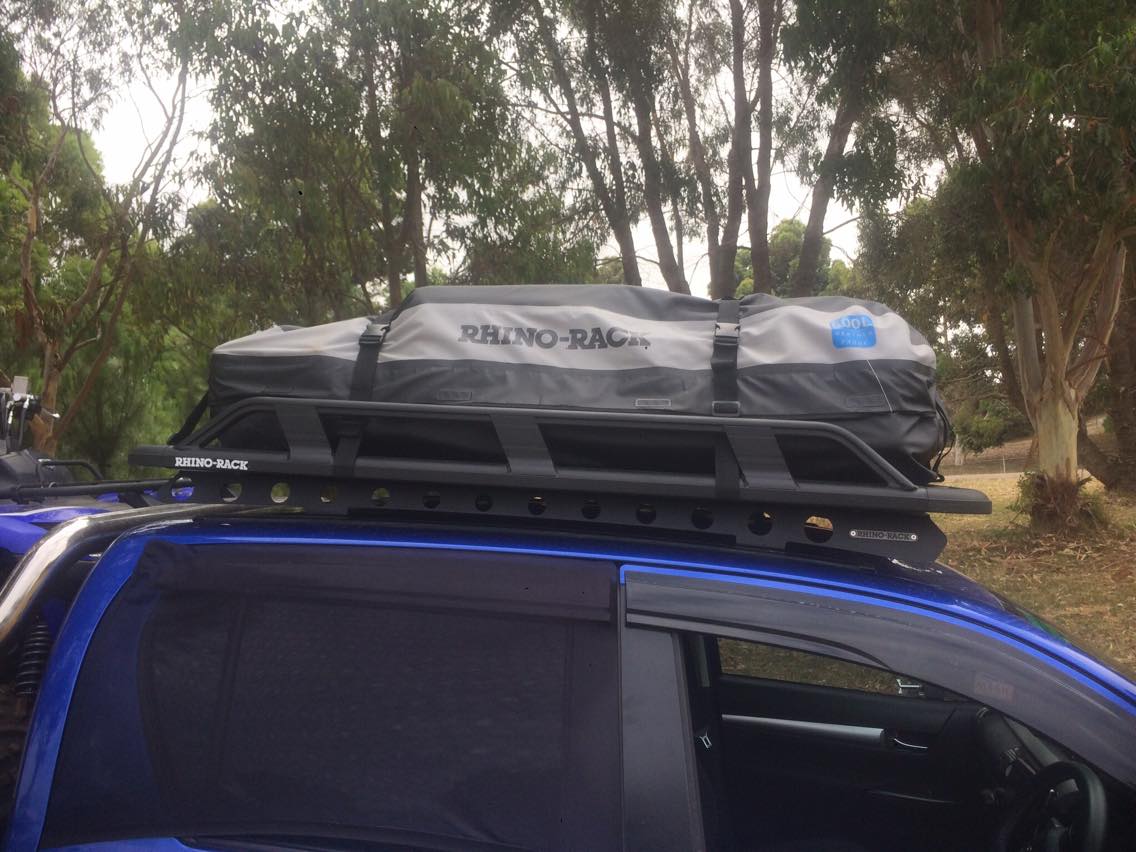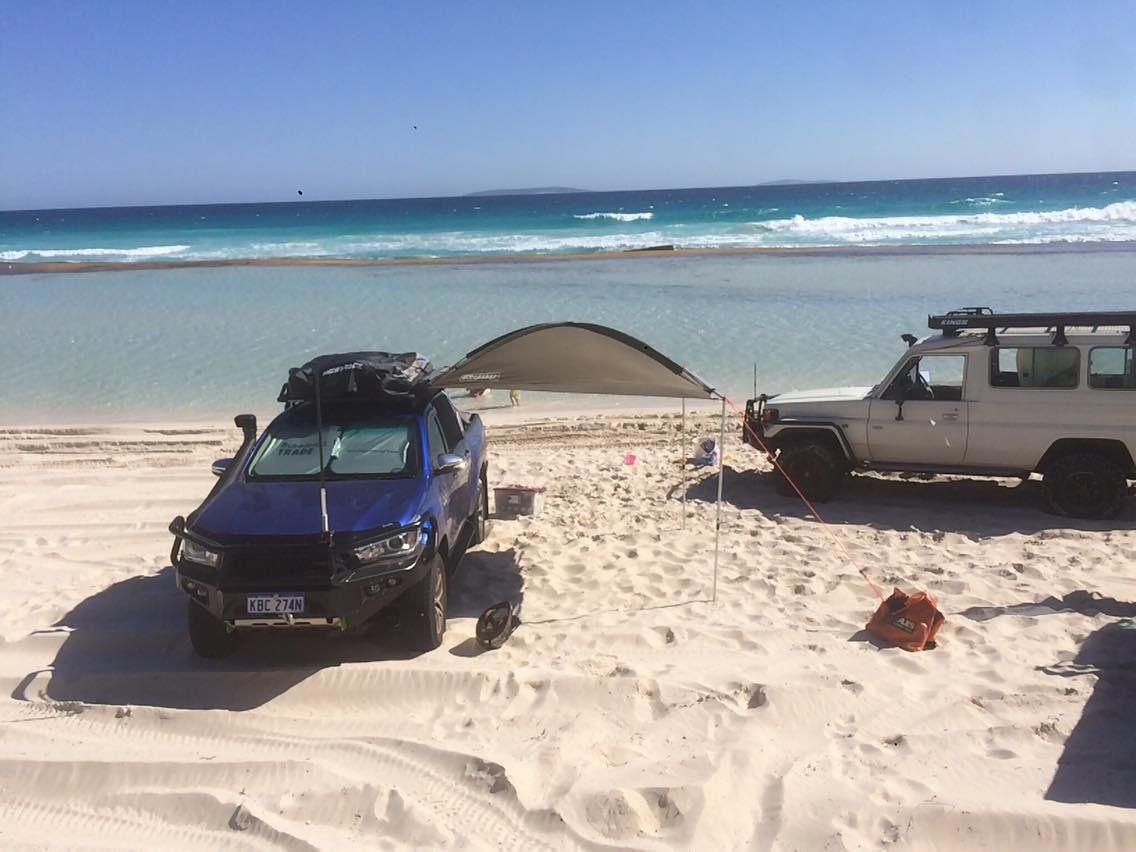 Rhino-Rack: Did you get a chance to use the Rhino-Rack Rapid Locking Straps?
Luke: Yes, I can't believe I had not heard of these before! I always have 4 straps in my ute as I'm always carrying stuff around but there has always been that risk that someone could help themselves to my stuff. Not anymore! I even strapped the Engel in the back of the ute with one of the Rhino-Rack Rapid Locking Straps on this holiday. Kept it secure and safe. It's always a big concern when your on holidays, especially after having our generator stolen early last year from a Perth caravan park! I wish I had the straps back then!
They are easy to use and strap down tight. They do not scratch or mark your stuff like chains do. There is a steel cable inside the strap to prevent it from being cut. A really impressive product and a must for those travellers who like to take their toys and creature comforts away with them.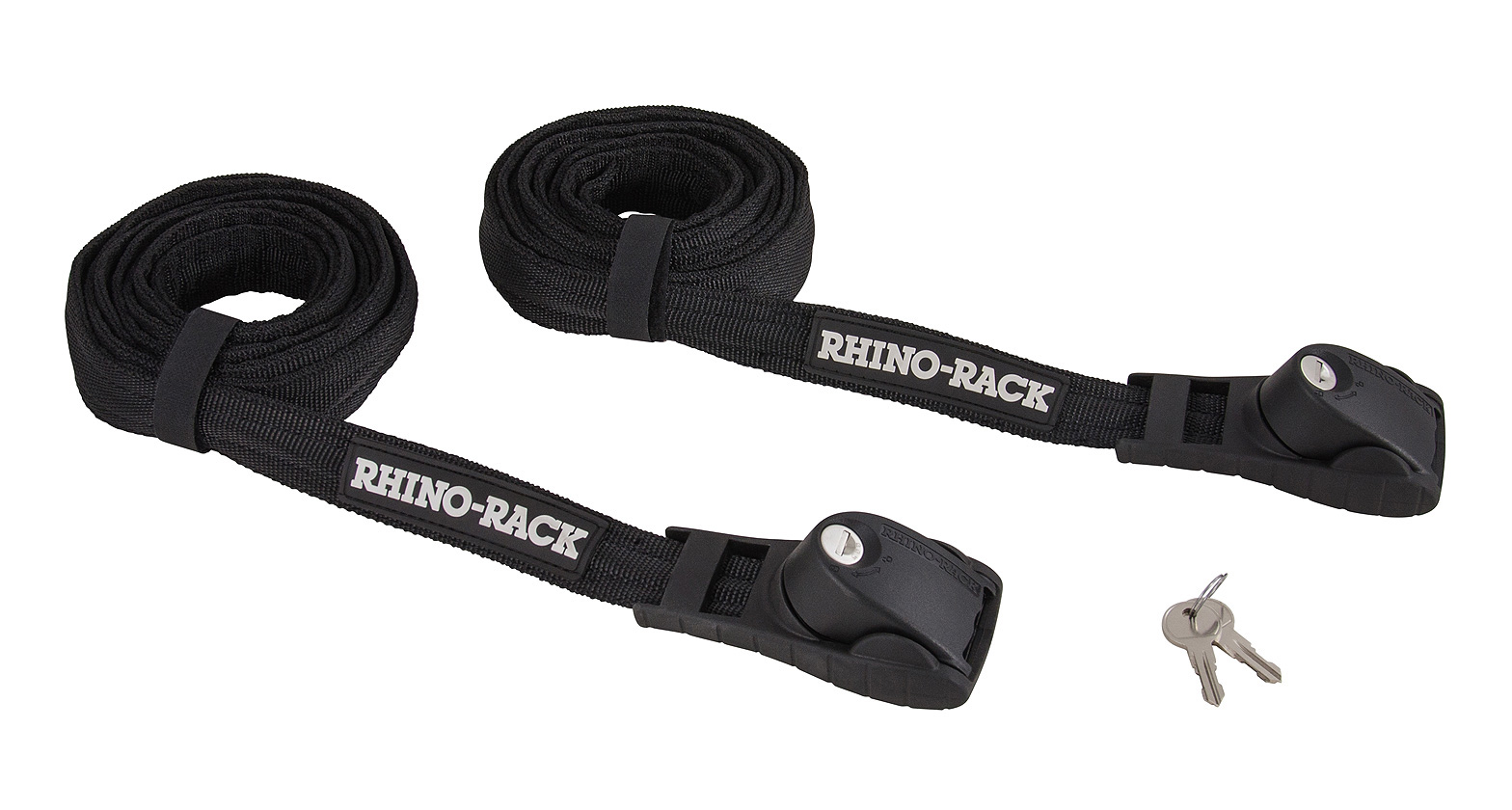 Rhino-Rack: So overall were you happy with the products?
Luke: I highly recommend all three of these amazing products and with that, all of my other Rhino Rack accessories! I'm very excited about the the new Rhino Batwing Awning and am looking forward to having a closer look at one, as it just might be my next purchase for the big blue SR5!
Can't thank you enough Rhino Rack Australia! Cheers.
Want to review a Rhino-Rack product?
Find the product on our webiste and click on the testimonials tab to leave us a review or product feedback!