Customer Adventure Series: Tackling the McBrides Beach Track
 They said that only the most rugged 4WD's could make it down the McBrides Track but Aaron Brown and mates conquered it and shared their story. The McBrides Beach mission is a challenge you need to experience and you can access it through Forster, just a few hours North of Sydney.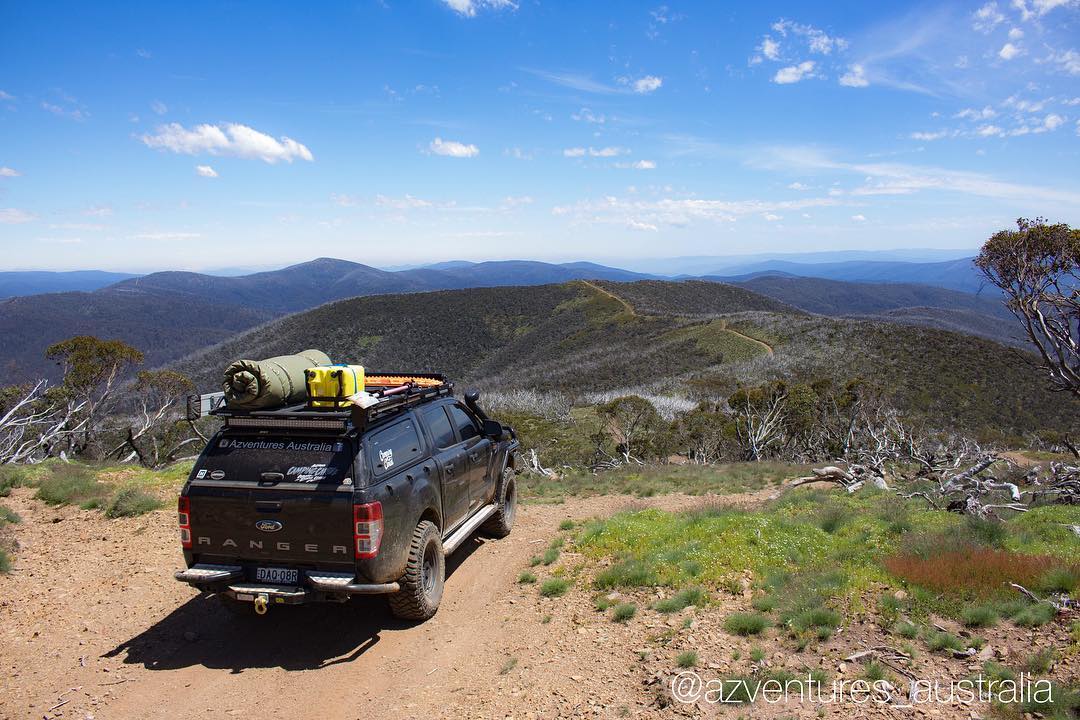 All images supplied by Aaron Brown and you can check him out on Instagram here - @azventures_australia
Where: McBrides Beach, Forster, NSW
When: October 2017
Vehicle: 2015 Ford Ranger XLS Auto
Rhino-Rack Products:
Rhino-Rack: What had you heard about the McBride's Track before tackling it?
Aaron Brown: As for the track conditions, we had heard a lot of stories about the Mcbrides track and that you needed a 4-inch lifted patrol on 35s or else you won't make it, but after talking to friends that said we would be fine we hit it.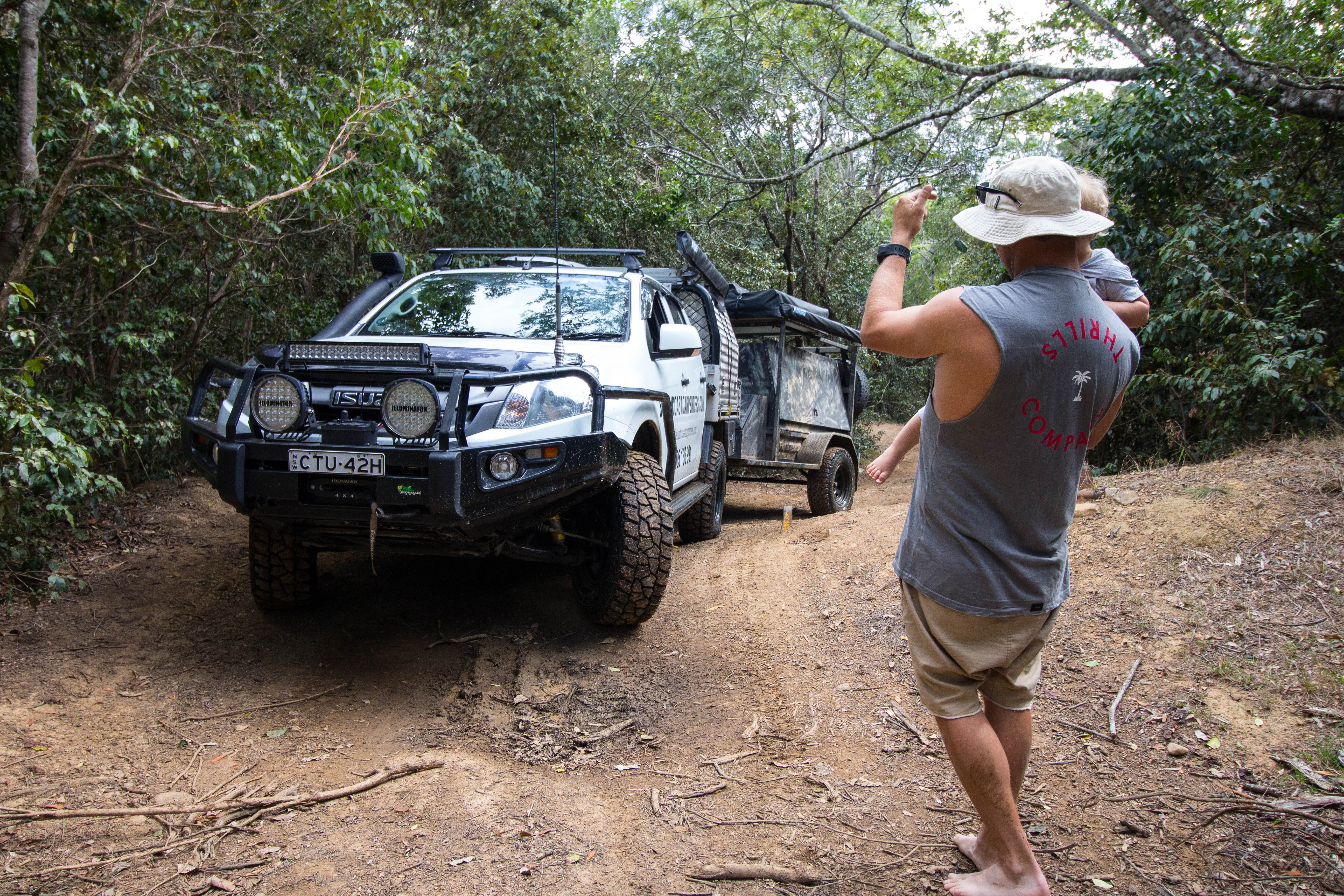 Rhino-Rack: What were the conditions like?
Aaron Brown: Conditions for this trip were a bit hairy leading up to it with a lot of wind and rain about. We were going rain, hail or shine so we got up there and lucky for us the rain stayed away except for a 5-minute overnight shower. The track itself is no more that 1km long but has some great rocky steps and some big washouts. You're best off jumping out and picking a line suited to your truck. There were also some nice puddles for some added fun.
Rhino-Rack: Did you face any obstacles along the way and how did you get around them?
Aaron Brown: There are a couple of really good obstacles on this track that include a big washout drop off that if you're not paying attention to could really catch you out and roll a bead or even worse roll your truck. Also, just before you make it onto the sand there's a hard-left hander that's well washed out. But with a good spotter and some smooth driving you will get around it without any damage.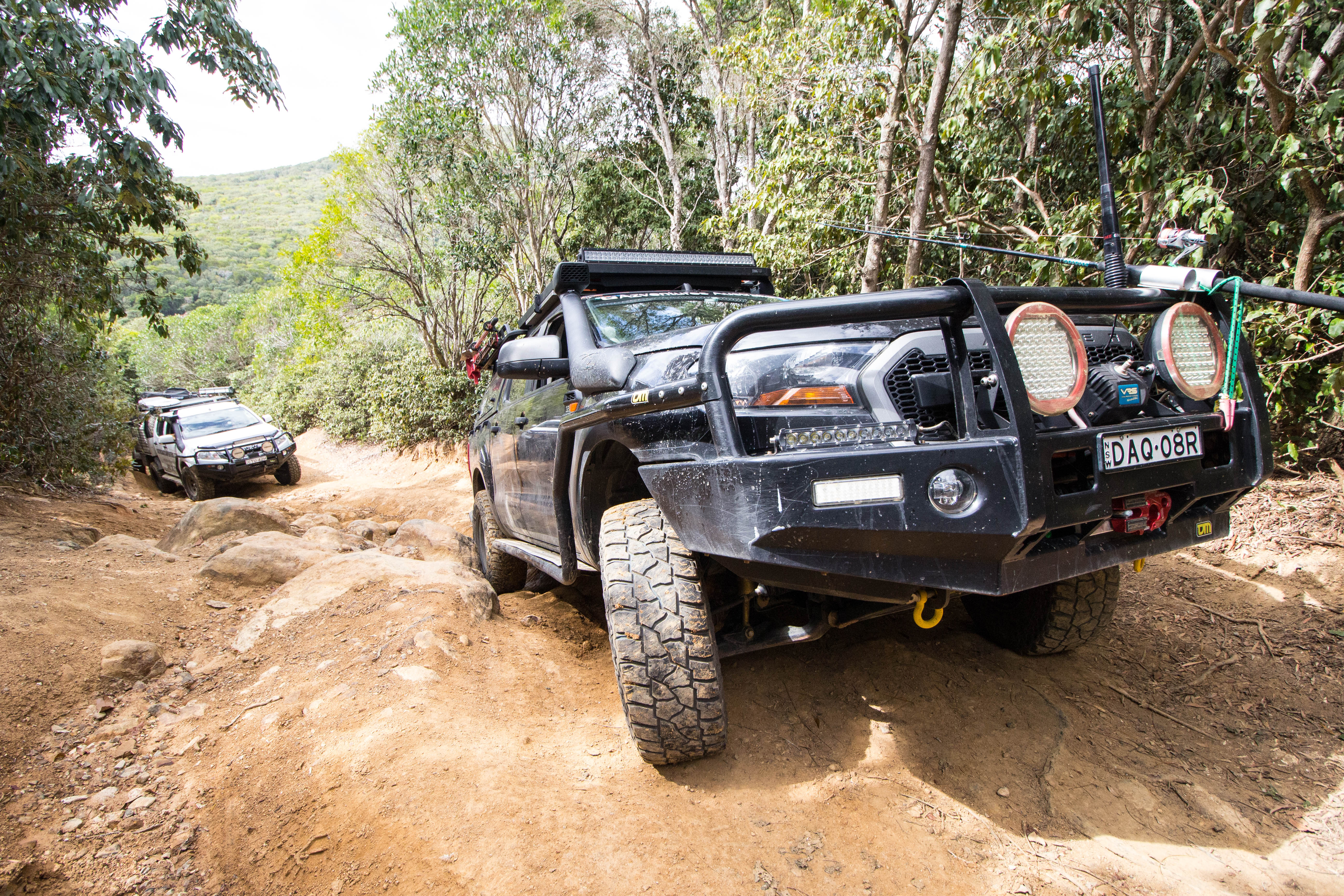 Rhino-Rack: How did you prepare for the trip? What are the important steps to take?
Aaron Brown: This was an easy trip to prepare for seeing its less than 2 hours away from home. It's also close to civilisation, if you forget something there's plenty of places to stop along the way or even 10 minutes before you hit the track. Some simple steps I take before most trips include checking my winch to make sure it's working good and respool it and change the batteries in the remote if it needs. Then simple checking of the fluids in the truck and air filter. And always make sure I take all my standard recovery gear and know that it's all in good condition.
Rhino-Rack: What do you think of the off-roading / 4x4 / 4wd lifestyle and scene in Australia? Good and bad things?
Aaron Brown: Since I've started really getting into the 4x4 scene I've embraced it and thanks to Instagram and social media I've made some great mates. Some people find it crazy, I'm talking to other likeminded people over Instagram and meeting up with them and they turn out to be legends! I'm really gaining a good mate (which has really happened to me a few times now). As for bad things one of my main criticism is amount of rubbish. People need to enjoy the bush and beaches and leave them better than they found them. That way the tracks and beaches won't get shut down, which seems to be happening everywhere. Also, people cutting the lock on gated tracks and trespassing as it's that small minority that will ultimately ruin it for the people that are doing the right thing.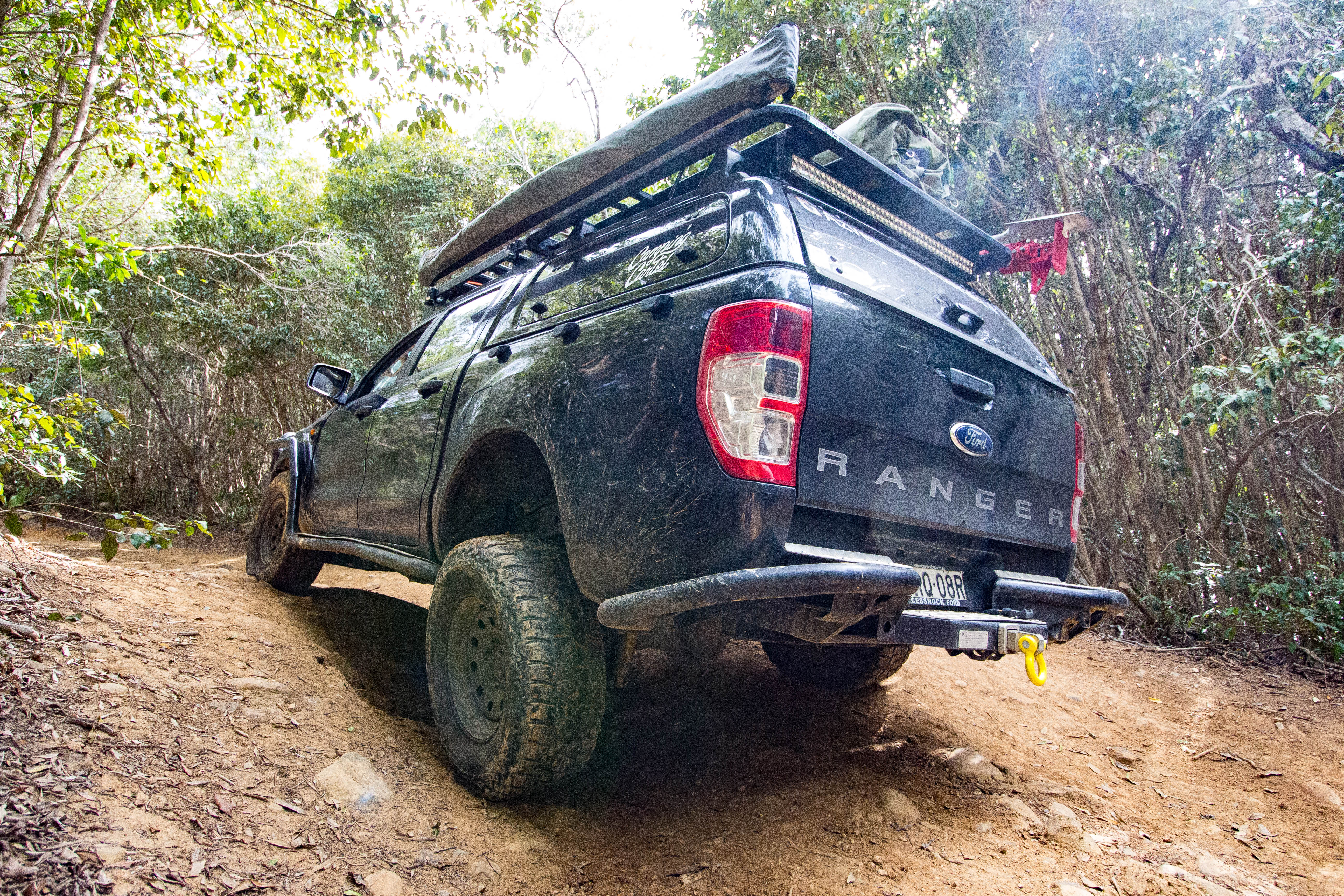 Rhino-Rack: What is it about the destination or the journey of your adventure that makes the trip worthwhile?
Aaron Brown: For me it's about the journey as a whole. From the buildup of where you're going, to the tracks and then once you get on the track everyone is competing against each other but all with the same goal of getting through the track without any damage. Then getting to your destination and kicking back with a cold beer reflecting on the day's events.
Rhino-Rack: Did you accomplish that?
Aaron Brown: We accomplished our mission, once we got down on the beach and set up camp and cracked a tin and sat back with everyone to take it all in and talk through the track and how much fun it was.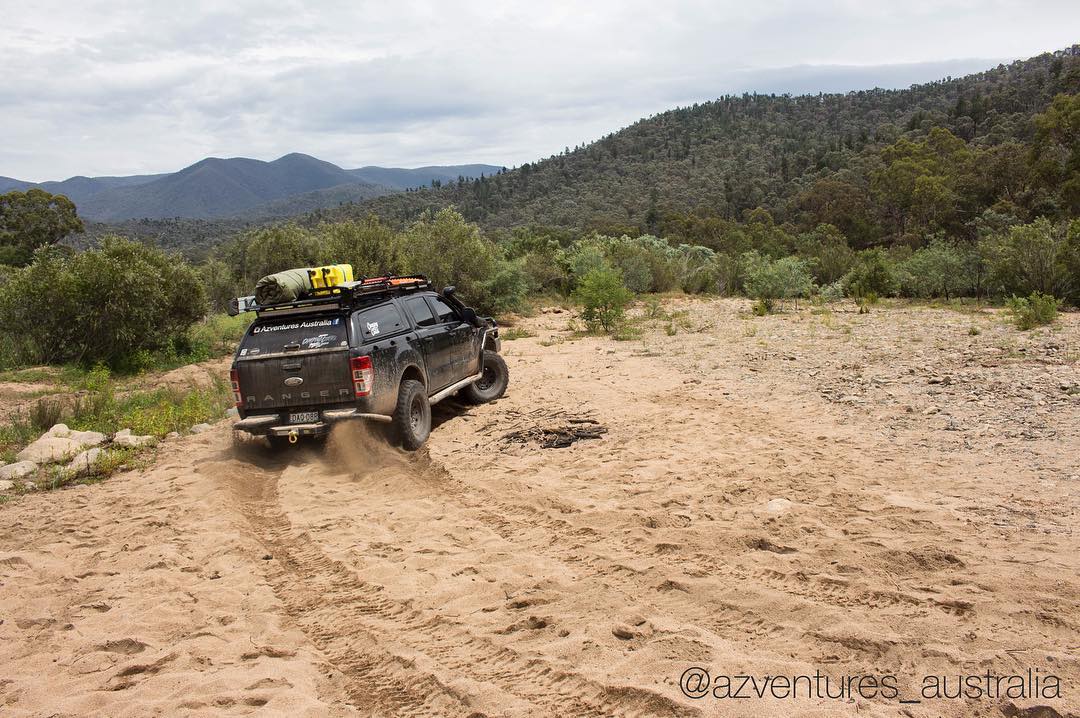 Rhino-Rack: Was there any wildlife or landscape that particularly stands out?
Aaron Brown: The main thing that stands out for me is the beach itself. As you wind down the short track you go from the suburbs and then it quickly turns into something different with such dense bush. Then you get onto the beach and you feel so remote yet the supermarket would only be 20 minutes away.
Rhino-Rack: How did Rhino-Rack products help to facilitate your adventure?
Aaron Brown: On my truck, I run the Rhino-Rack Pioneer Tradie, which houses my high lift jack and shovel and then on the other side it has my Foxwing Awning. That keeps us out of the elements, I also use it to strap down my swag and then for the longer trips I'll throw my jerry can holder on.
Customer Adventure Series
We'll be posting stories taken directly from Rhino-Rack Customers. Adventurers who want to share their explorations around Australia and the world. If you'd like to get involved in the Customer Adventure Series please contact Rhino-Rack through any of our social media platforms below.
Facebook: facebook.com | Instagram: @rhino_rack