Customer Adventure Series: Explore beyond the Blue Mountains
What happens when a die hard fisherman, an Australian-as-they-come lady and a 79 series Landcruiser get together? A whole lot of adventure unfolds every weekend! Jodi and Lance are the Smeds and they go places only 4wds can at every opportunity. Rhino-Rack supports our customers and love to share the stories of those who live the Aussie adventure dream. Read on to experience going beyond the Blue Mountains with the Smeds.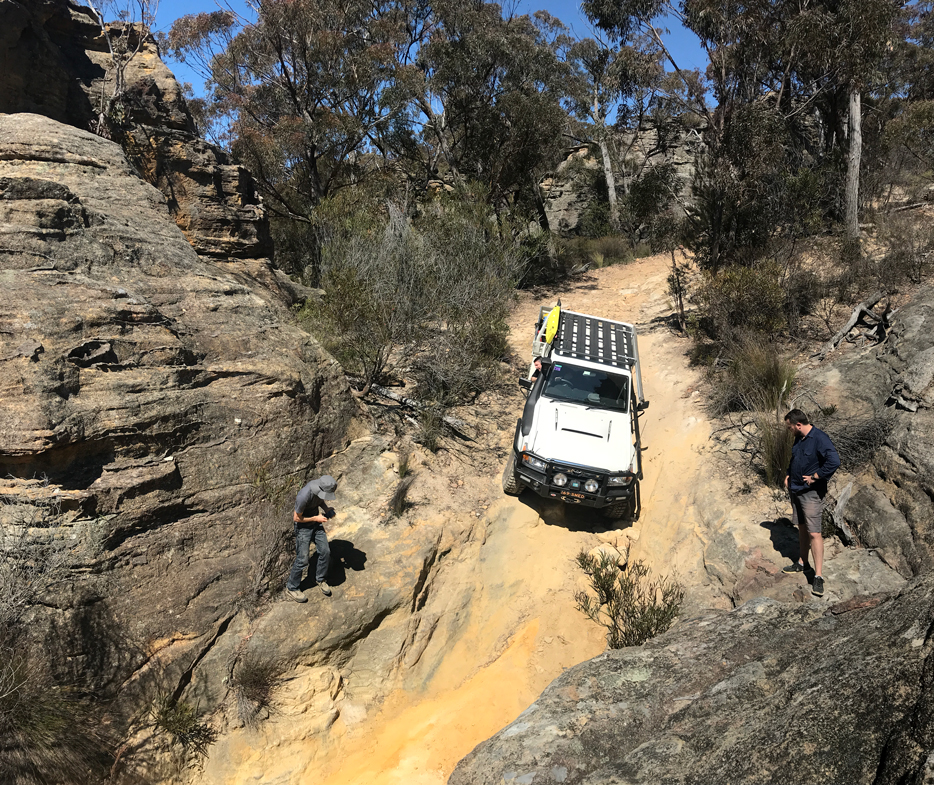 (All images supplied by @little_smeds and @69.smed)

Where: Sydney – Baal Bone Gap Trail - Glen Davis – Mt Airlie
When: 16-17th September 2017
Vehicle: Toyota LC79 Series Dual Cab
Rhino-Rack Products:
Rhino-Rack: What is it about exploring the outdoors you like?
Smeds: It's got to be exploring places we've never seen before, getting out of the city, sitting by the fire with friends, that's freedom. Also the feeling of being embraced by nature & the outback or our ocean coast.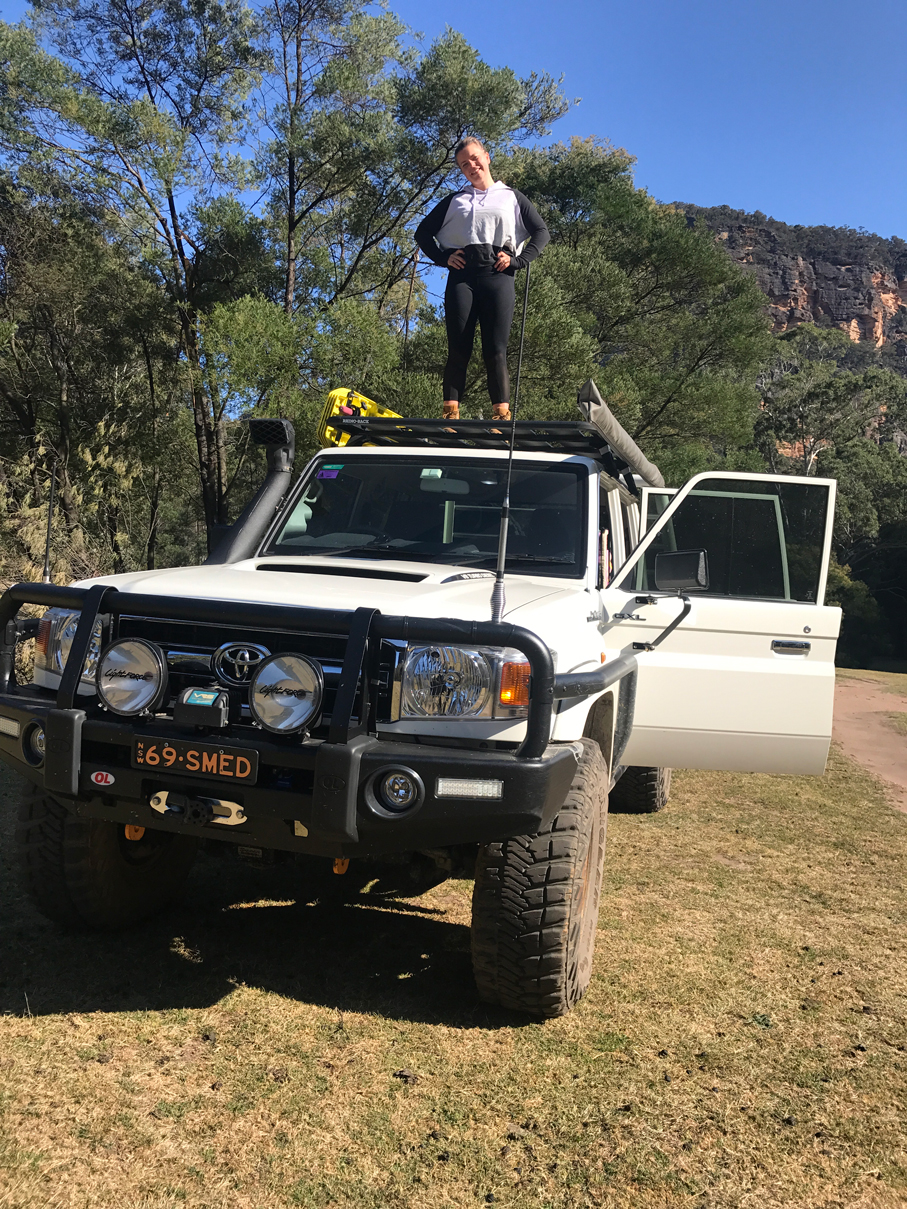 Rhino-Rack: Why does exploring off-road allow you to see more wildlife?
Smeds: Getting away from civilisation allows you to go to those remote locations that only a 4wd allows. Some of these locations are untouched or rarely have visitors, therefore flora & fauna can live a more peaceful life in the wilderness and we get to experience that serenity.
Rhino-Rack: Do you have any tips for seeing more wildlife on your adventures?
Smeds: Stop and take it in, when you be present in the moment you'll see and notice things that you wouldn't normally notice.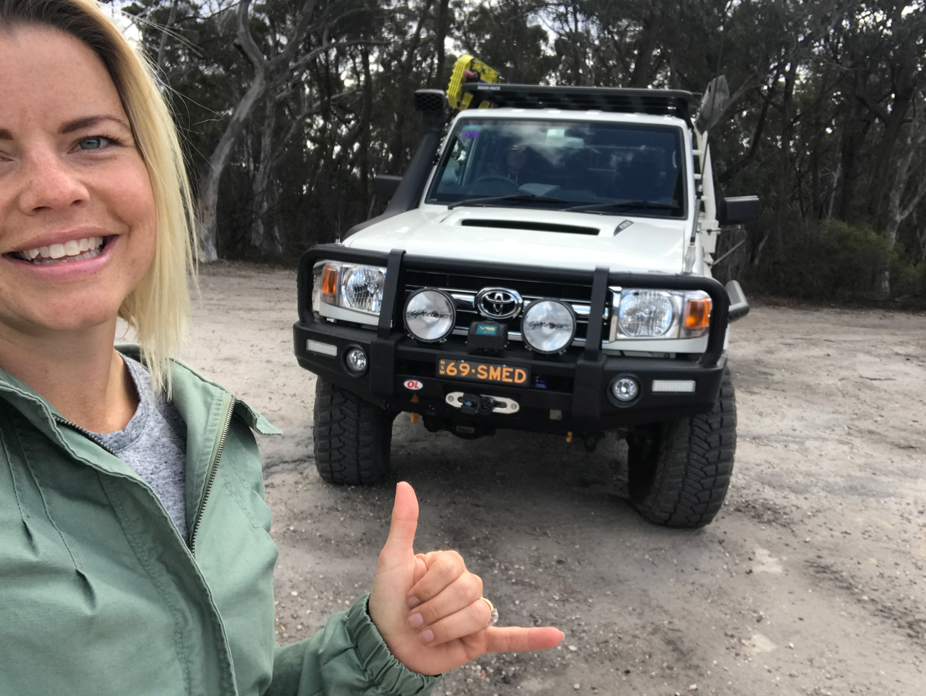 Rhino-Rack: How did you prepare for the trip? What are the important steps to take?
Smeds: Researched on YouTube The Mt Airlie track as it was the hardest. We then cross referenced that information with Hema Maps, investigating the distance and track conditions. It's important to check out online or speak to your connections to see if you can find out what the conditions of the tracks are. Also take into consideration the convoy that you're part of to ensure all vehicles and drivers have the capability to tackle these conditions.
Rhino-Rack: What are the weather and terrain conditions like?
Smeds: Weather Saturday was sunny and about 12 degrees in the day with a bit of wind, however overnight it was 1 degree, Sunday was beautiful and in the afternoon temperatures were up around 25 degrees! The track conditions were very dry due to lack of rain over the season, yet the rocky terrain produced good grip.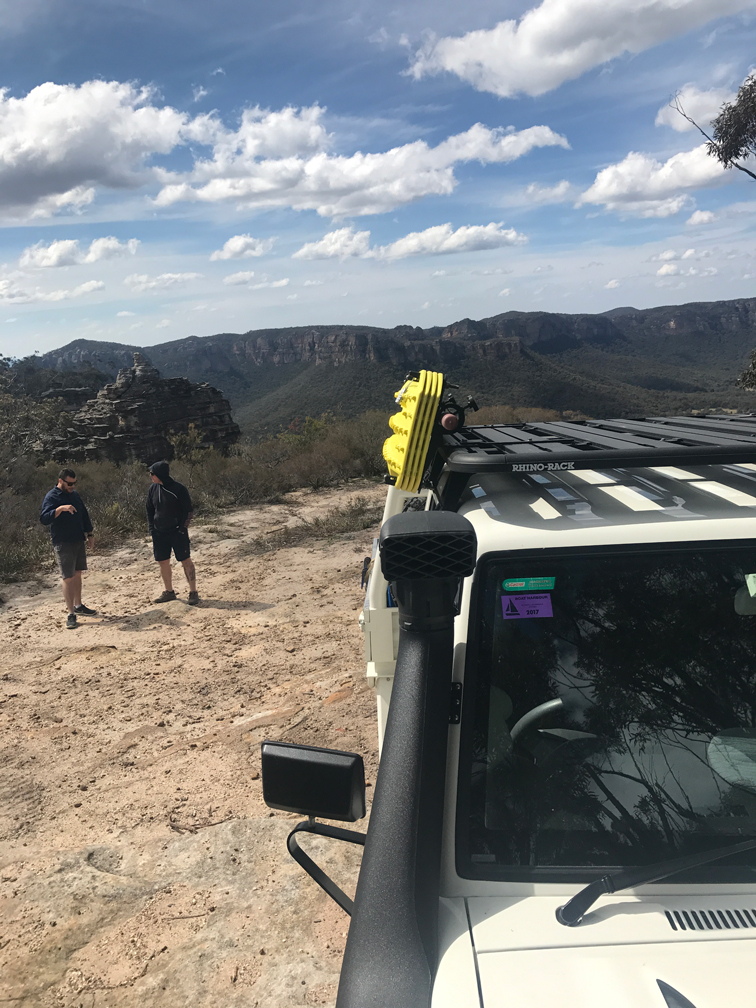 Rhino-Rack: What was it you intended to do/see/experience there?
Smeds: This trip was planned so that we could complete the Mt Airlie track as it's been known to be a very technical drive and features some endangered plants. We had read about Col who lives on the property, he has handed the land back to the National Parks. This is incredible and is so good for nature as it allows the conservation of a plant called the Genowlan Point Pea, which is having a hard time at the moment. Inside the fences of the property is the entire known population of this species. It's not found anywhere else in the world! It's unique in size, the placement of flowers and the upturned nature of the leaves. You may also notice the threatened mount Vincent Mint Bush along the walking track, this attractive shrub with soft purple flowers and very fragrant leaves is also found in the Capertee Valley.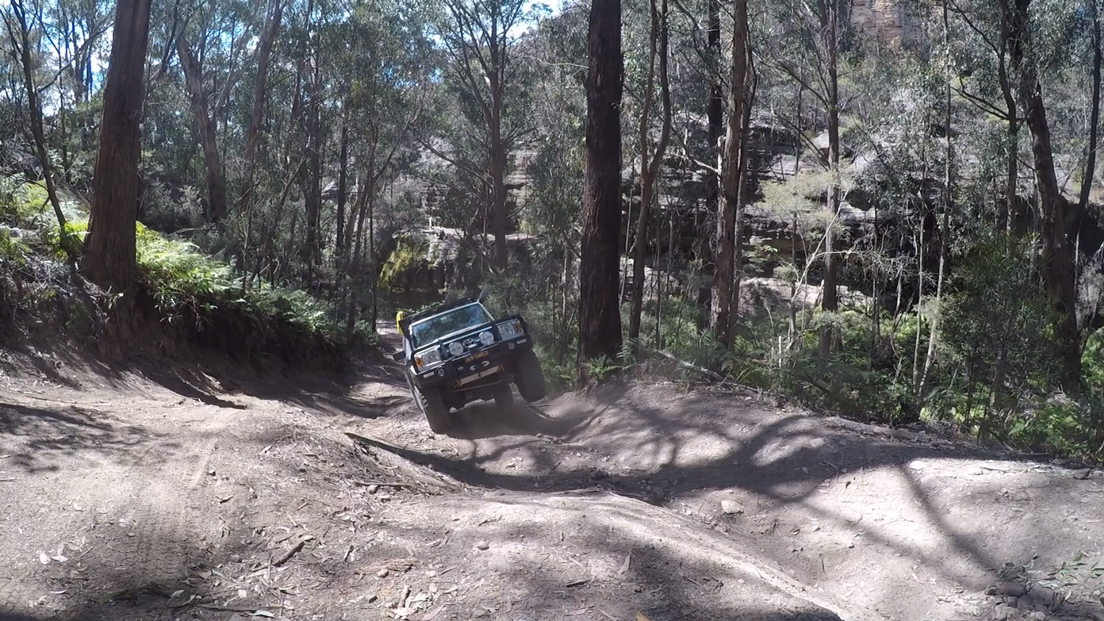 Rhino-Rack: Did you accomplish that?
Smeds: Yes! Jodi got stuck on one of the beginning sections, needing to engage the front lockers on a steep hill start, we got her out of the front seat and back in again after that, aside from this we managed all 3 vehicles through the track without any recovery!
Rhino-Rack: How did Rhino-Rack products help to facilitate your adventure?
Smeds: My Rhino-Rack Pioneer Platform held onto the maxtrax securely, we thought we may have needed them if we got bogged or stuck in difficult terrain however due to the dry conditions that was not necessary. Our racks also secured our swag up on the roof to keep the car interior space free. The Rhino-Rack Shovel Bracket was super handy. It's so easy to grab when you need it like on Saturday night when cooking our Lamb stew to get some coals on the camp oven. Not only that but the Rhino-Rack's are great for Jodi who loves to climb up onto the roof for a photo!
Rhino-Rack: What is it about the destination or the journey of your adventure that makes the trip worthwhile?
Smeds: Accomplishment of tough tracks, learning new ways to control my vehicle. Coaching Jodi through using different requirements of the vehicle, teaching her low range, diff locks, how and when to use these, connecting face to face with mates rather than over social media, cooking great food, sleeping outdoors, getting fresh air, seeing kangaroos, wombats, kookaburra's, views from mountain tops, endangered fauna! Unbelievably amazing!
Rhino-Rack: What's the logistics of the adventure that other thrill seekers can follow?
Smeds:  The Coorongooba Camping Area in the Wollemi National Park is a big open space with a creek running through (not filled currently), it has toilet amenities, big open spaces of green grass, fire fits at a few spots and lots of wildlife ! (Make sure to say hello to resident Henry the hairy wombat!)
Mt Airlie Track – if you are lucky enough to be able to reach the top, you can then continue on a 40 minute round trip walk to a spectacular mountain top view. We had a 3 vehicle convoy and the track took us 6.5hours.

Customer Adventure Series
We'll be posting stories taken directly from Rhino-Rack Customers. Adventurers who want to share their explorations around Australia and the world. If you'd like to get involved in the Customer Adventure Series please contact Rhino-Rack through any of our social media platforms below.
Facebook: facebook.com | Instagram: @rhino_rack.