Customer Adventure Series: Exploring the Vic High Country
Imagine you and six mates exploring Victoria's High Country each with your own 4x4 kitted out for adventure! Now that's our sort of weekend and we spoke with Rhino-Rack customer Adam from Backroad Expeditions about the draw of the Victorian Highland!
All images provided by @backroad_expeditions on Instagram - check him out!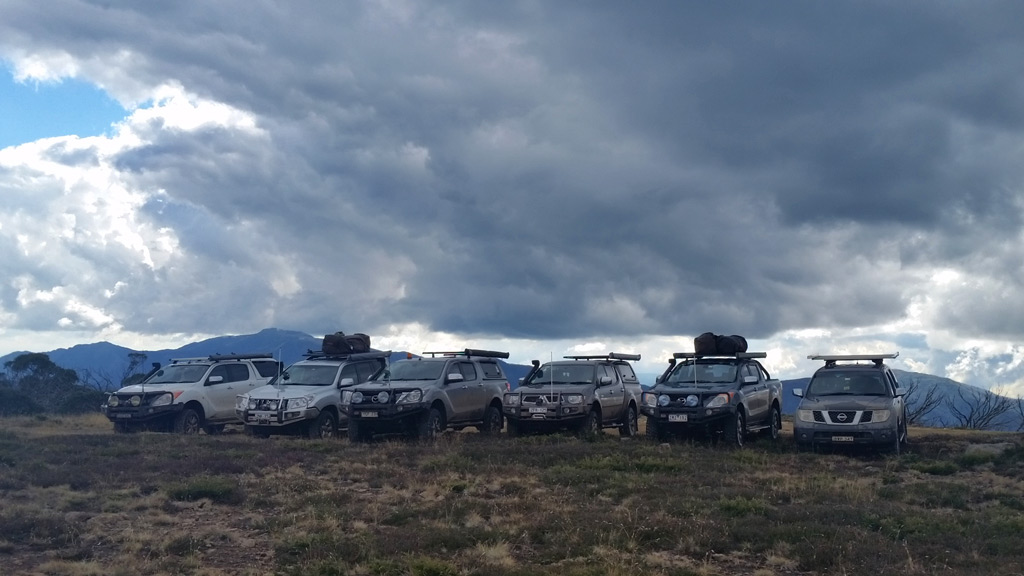 Where: Victorian High Country
When: April
Vehicle: 3x Mazda BT50 - Blue, White and Grey
Vehicle: Mitsubishi Triton - Brown
Rhino-Rack Products:
3x Rhino-Rack Pioneer Platforms
Rhino-Rack Heavy Duty Crossbars
Rhino-Rack: What is it about the Australian landscape that gets your revs up?
Adam: So exploring for me begun at a very early age bouncing around the back of an FJ40 Landcruiser through the Victorian High Country and hasn't stopped since! It's the feeling of getting away from it all and enjoying the variety of areas, terrain and history Australia has to offer. It's a bonus sharing these experiences with my 4x4 mates and family.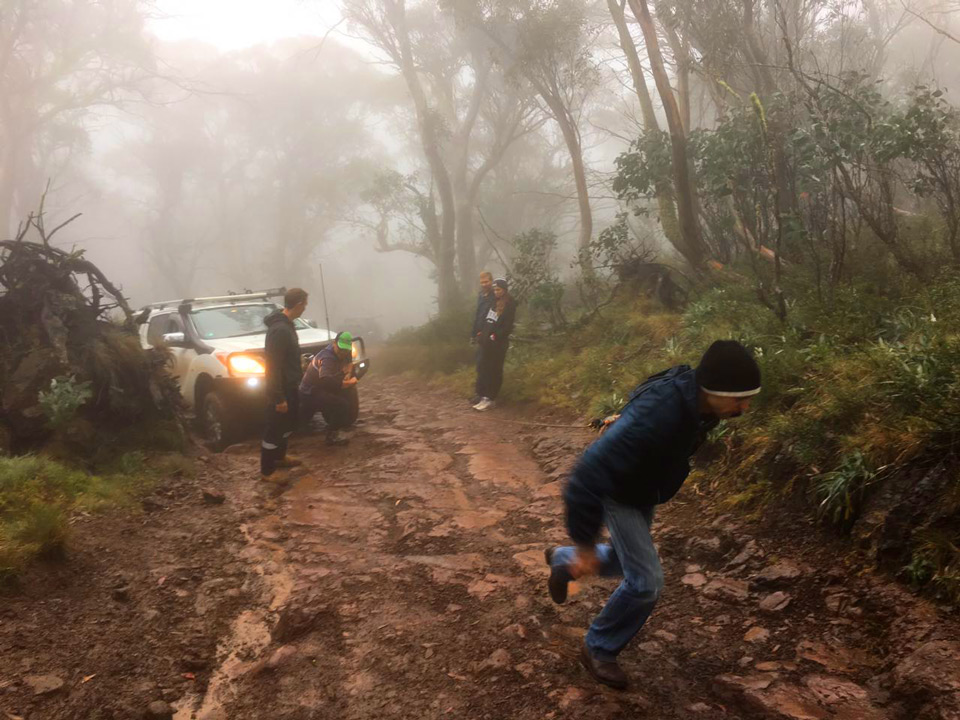 Rhino-Rack: Where was your adventure set and when?
Adam: This adventure begun in Mansfield Victoria at the end of April which is a fantastic town to top up any last minute supplies, fuel or get any extra maps before heading up into the hills.
Rhino-Rack: What does it take to get six mates together these days?
Adam: We had some great mates from interstate coming to join us so we had months to line this up. As for preparation all our 4x4's are well equipped with minimum A/T tyres, recovery gear including winches etc. Being well prepared not only looks after the tracks but also your personal safety in trying track and weather conditions. We all have awnings mounted off our Rhino-Rack's to protect us from the elements if required so we're all good.
Rhino-Rack: How did you and six other 4x4s get together?
Adam: This trip was our annual interstate meet up with some great mates from New South Wales. We have been doing this for a number of years alternating states each year which enables us to not only catch up but explore new areas each year.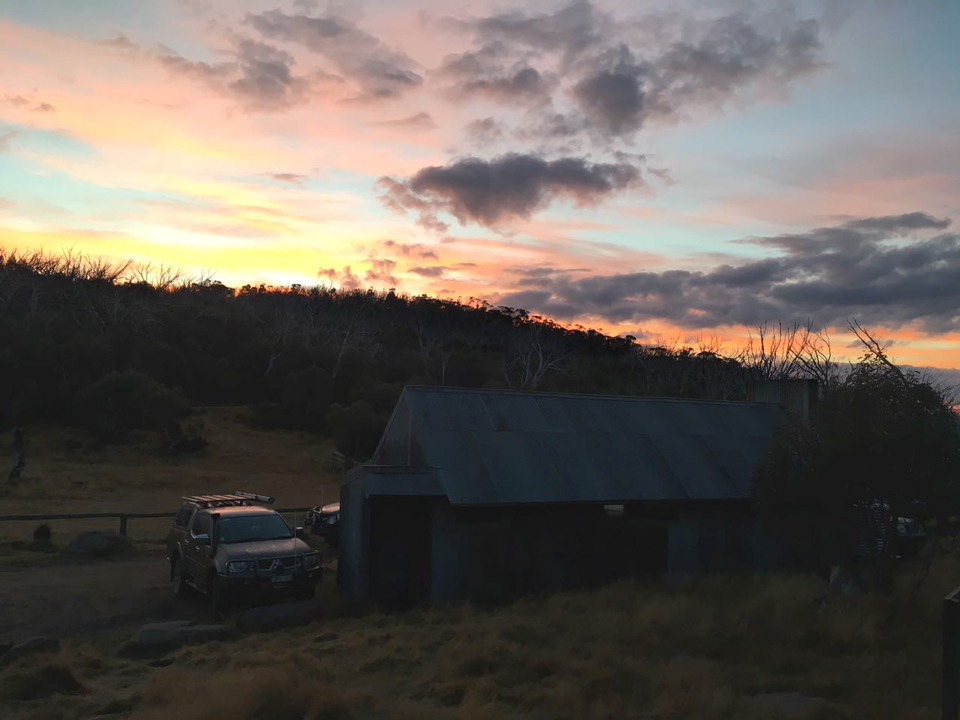 Rhino-Rack: That's awesome and such a great excuse to explore somewhere new. How'd you all find the tricky conditions?
Adam: When we left Mansfield the weather was perfect but the higher in altitude we got the thicker the fog was getting. It stayed like this overnight until Saturday afternoon when the sun had finally broke through but not before teasing us earlier that morning. The terrain was varying between a good mixture of hills and ruts along with mud and rock to keep us on our toes.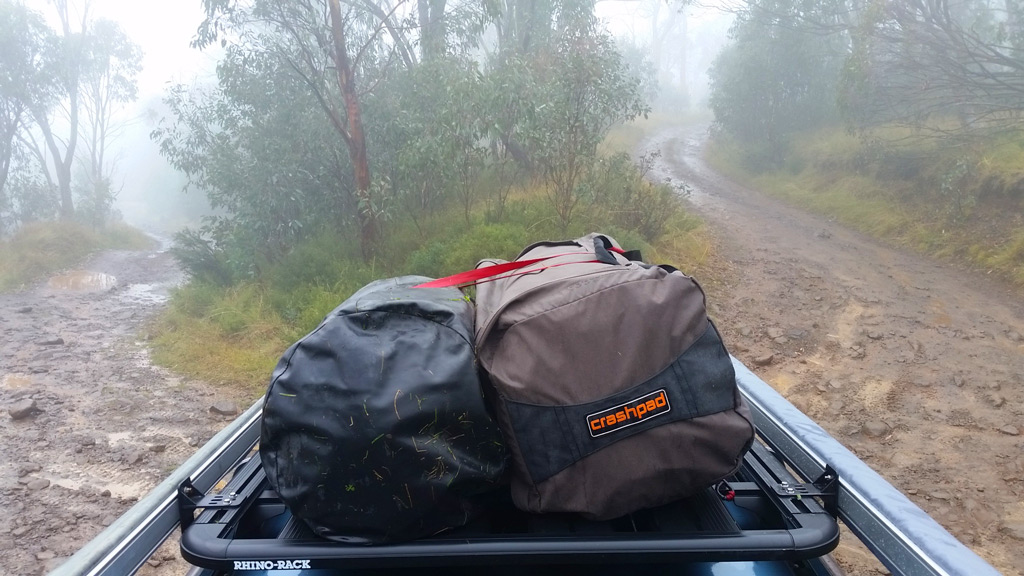 Rhino-Rack: What is it about the journey or the destination or the journey of your adventure that makes it worthwhile?
Adam: The cliché of making memories with great mates really applied on this trip. We are very lucky to live so close to the Victorian High Country and make the most of getting there as much as possible. The High Country is one destination that everyone should make the effort to explore. The extremes of the weather almost equals the extremes of the terrain and that's what makes this destination so exciting.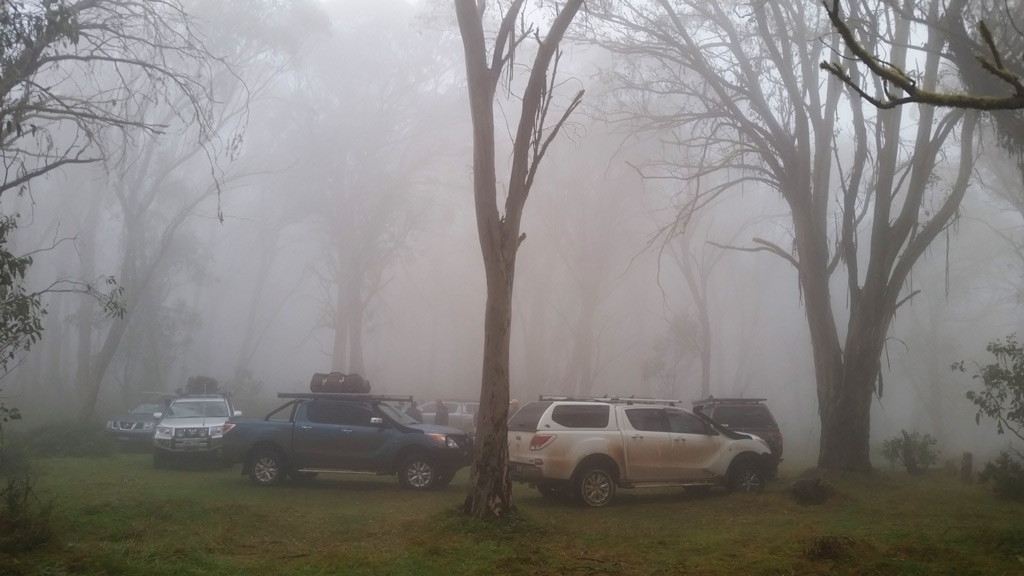 Rhino-Rack: How did Rhino-Rack products help to facilitate your adventure?

Adam: All six of us have Rhino-Rack's fitted to our 4x4's and with Rhino-Rack accessories to match from shovel holders, jerry can holders and awning mounting kits we were prepared for anything. With wet conditions it allowed us to store our wet bulky swags safely and securely on the roof rack without being in the cabin or in the back of the ute taking up valuable space and getting that damp smell inside.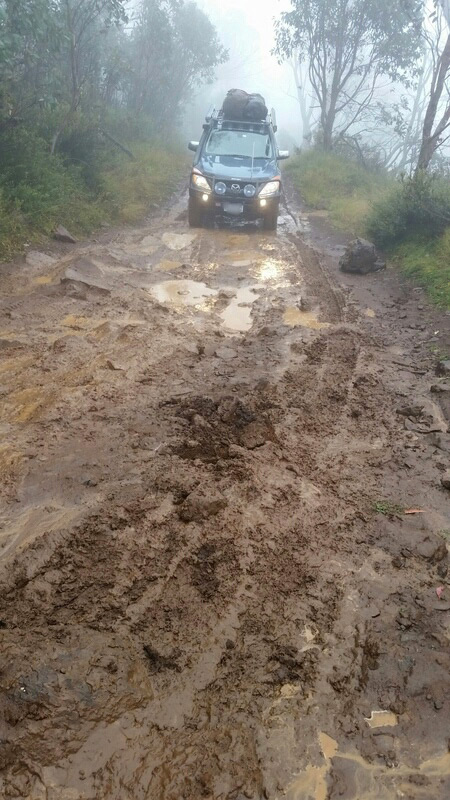 Customer Adventure Series 
We'll be posting stories taken directly from Rhino-Rack Customers. Adventurers who want to share their explorations around Australia and the world. If you'd like to get involved in the Customer Adventure Series please contact Rhino-Rack through any of our social media platforms below.
Facebook: facebook.com | Instagram: @rhino_rack.