Buxom Motor Wenches Rally for Cancer
Have you ever wanted to explore Australia's outback, driving from one end to the other? What about in a vehicle valued under $1,000, with a bunch of people you've never met in convoy?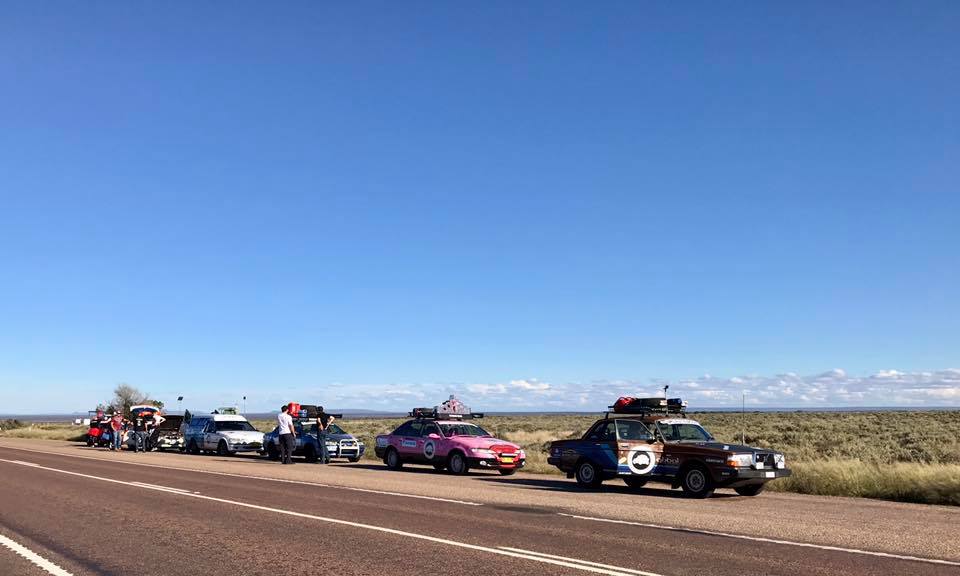 The team Buxom Motor Wenches, Lisa and Belinda, set off from Adelaide on May 27th and are heading to Cairns up through the center of Australia. The road trip totals over 3,800km, going across time zones and climates. Lisa and Belinda are doing this as part of the annual Shitbox Rally to raise funds for cancer. The SBR consists of over 100 teams has visited all the states in Australia and raised over 10 million dollars so far. We just hope for their sake the air conditioning works!!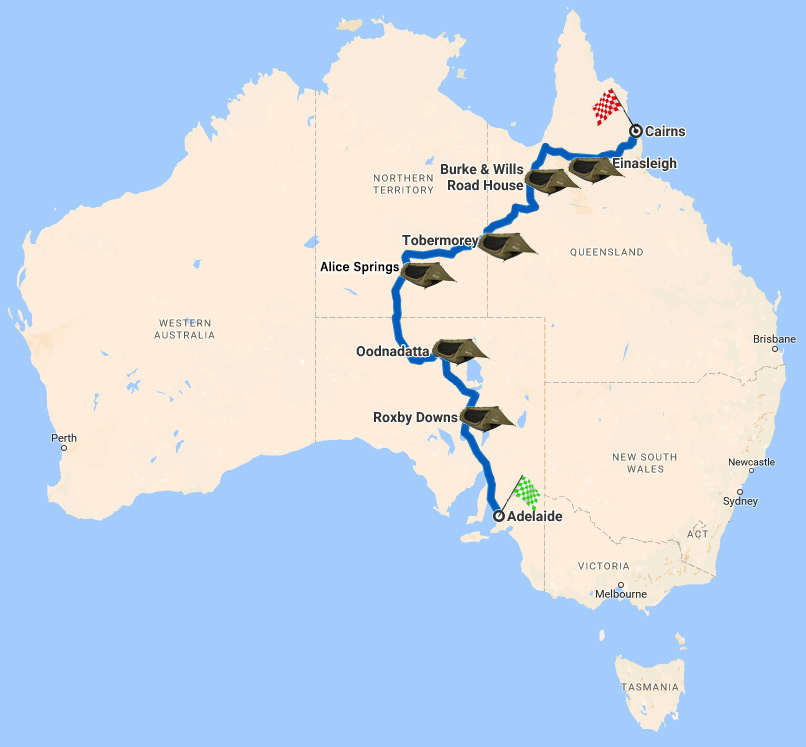 Rhino-Rack donated a custom Pioneer System for the Ford Fairlane to make their travels more comfortable. Before they set off they told us some info about the vehicle and inspiration for their journey.
Rhino-Rack: Is this your first time participating in the rally?
BMW: Yes, this is our first time participating in the Shitbox Rally.
Rhino-Rack: Why did you decide to join the rally?
BMW: We attended the Cancer Council Ball in 2016 where the Shitbox Rally was up for Silent Auction.  We bid and won the auction!  Lisa's brother participated in the Shitbox Rally the year before and we had heard what a fantastic experience it was for him.  On the rally, you get to meet so many people from all walks of life, share stories and along the way raise money for a wonderful cause, The Cancer Council.  Our husbands walked the Kokoda track in 2013 and raised money for the Kokoda Foundation.  We have always been inspired by their efforts in raising funds and were both keen to participate in a major fundraiser after our own.  We thought the Shitbox Rally would be perfect for us.  We both have had friends and family affected by Cancer plus we are both adventurous and love a challenge!  The Shitbox Rally is perfect for us!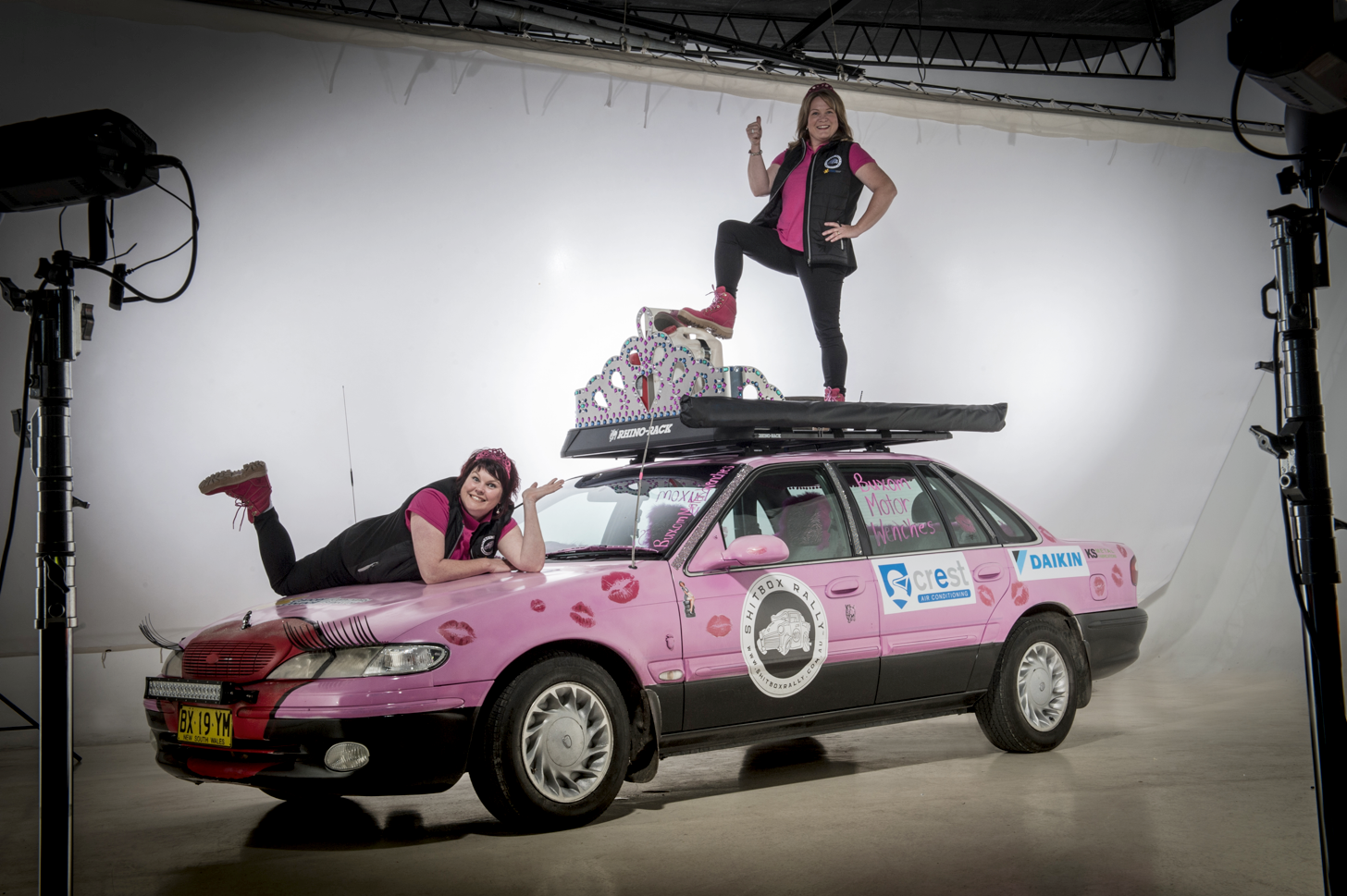 Rhino-Rack: What is the story behind the car?
BMW: We originally were very keen to find a BMW for the rally, which inspired our BMW name. (Buxom Motor Wenches).  We were not successful in finding a 'Shitbox' BMW and came across our Fairlane from a local man.  Belinda is the team's creative director!  We knew the car had to stand out and found some pink spray cans on sale and the rest is history!  Both Families were involved in the painting of the car which included our 5 children.  The children had lots of fun spray painting her and applying the glitter and it made them all feel involved in the rally.  Come Rally Day she will be shining in the sun from all the jewels and glitter and will hopefully gain lots of attention. 
Rhino-Rack: What are you planning to carry in the Tray? 
BMW: We plan on carrying a spare tyre, fuel, water and our camping supplies.  We feel very fortunate to have had this tray donated by Rhino-Rack and installed by Roof Rack City. We know that the Pioneer Tray will definitely outlive the car and will be an attractive inclusion on the car come auction day.  Hopefully raising lots of money for the Cancer Council.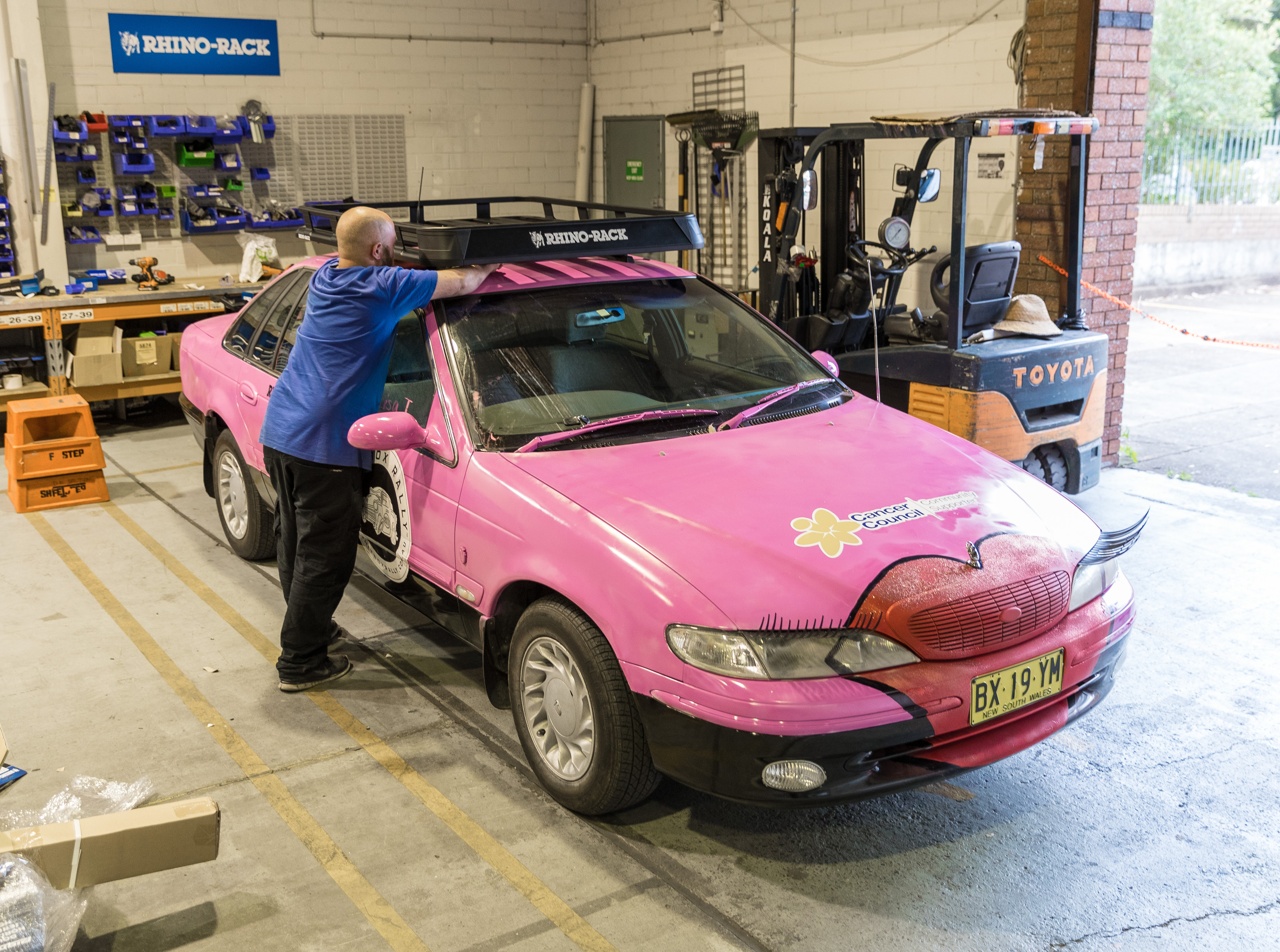 Rhino-Rack: Do you have a fundraising Goal?  
BMW: Each team must raise a minimum of $4000 to enter the rally.  We are fortunate to have had almost $7,000 donated so far.  If we made $8000 we'd be so happy!
Attention to detail was not lost in the design for this car, the interior is just as glitzy as the exterior with pink trims floor mats, and dash cover it will certainly give a lucky bidder in Cairns luxury ride that will turn heads. We wish Lisa and Belinda a safe and exciting journey full of adventure. If you'd like to donate to the Buxom Motor Wenches you can visit their everyday hero page here. You can also show your support by following their journey via visiting their team page on Facebook.