Customer Adventure Series: Off-Road Drone Photography in Western Australia
The DRONE revolution introduced us to the bird's eye view of where we plant our feet and rest our tyres. Our off-road and adventure community are prone to roam the off-map and out of reception areas of Australia so when Jonathan Lendich, an urban planner from Perth who loves the drone life, tagged Rhino-Rack in his pics we had to see more and share with you.
For all the drone fans, and there are a lot, Rhino-Rack presents Jonathan Lendich photography from the Yeagarup area in Western Australia.
All images provided by @jonathanlendich on instagram - check him out!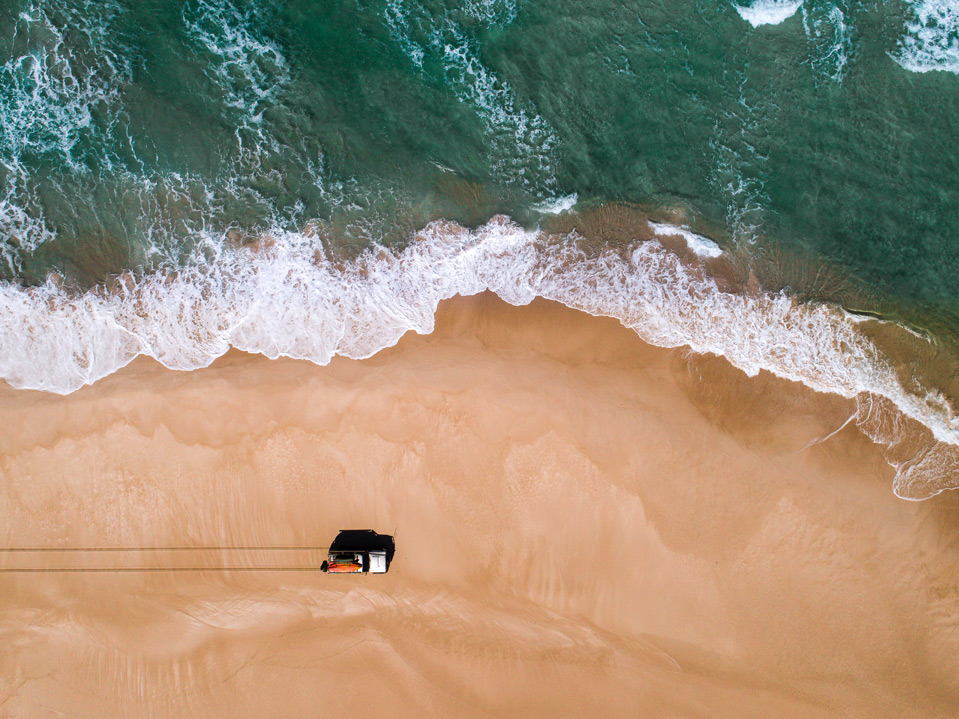 This makes perfect sense - Western Australia is so huge you'd need a drone at full height capacity just to see your neighbours and being a urban planner lends itself to needing a good grasp on the surrounding land.
Rhino-Rack: Do you use the drone to scout ahead to check for the best route, check surf spots or anything like that?
Jonathan Lendich: It is a handy feature to see what is over the other side of a mountain or to see where you are in proximity to something when you are travelling! its just a great tool for seeing the world from a different perspective and definitely wouldn't go anywhere without one these days! Just make sure you follow the regulations around them! See the CASA website and local laws if there are any).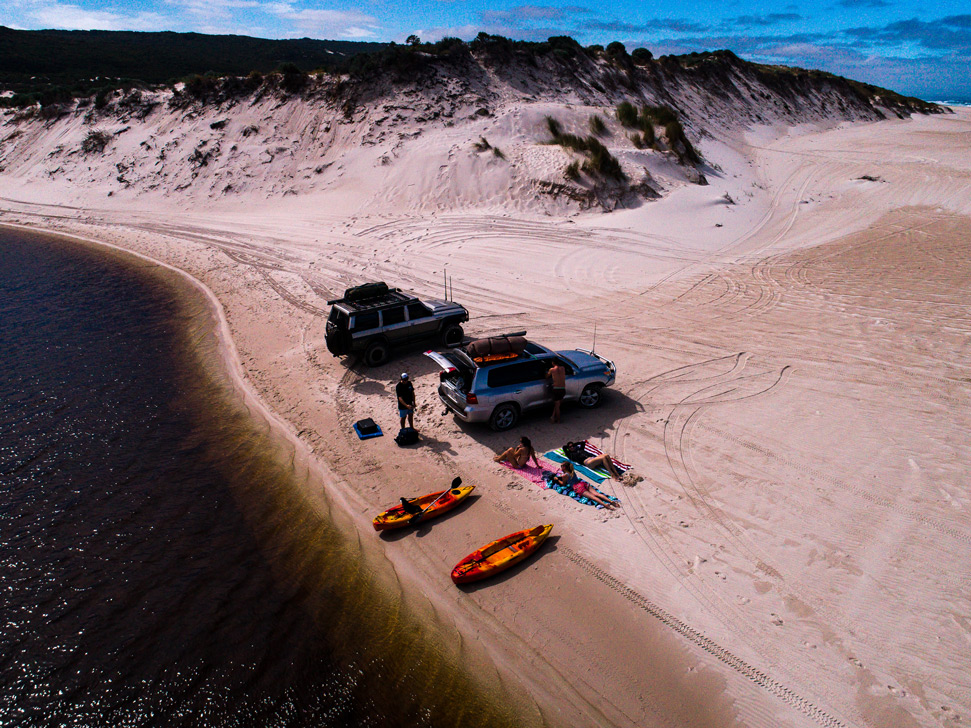 Rhino-Rack: How much training and/or experience do you have flying drones?
Jonathan Lendich: I've had a good year or more with the Drone and a number of years behind the camera lens. I love taking photos wherever i travel so i'm always learning to take better photos - easiest way is to take as many as possible!
Rhino-Rack: What equipment are you using?
Jonathan Lendich: I use a DJI Phantom 4 Pro or DJI Mavic depending on where im going and if packing light is essential! I use a Canon 6D with a 16-35mm 2.8 for landscapes and a 24-70mm 2.8 for general shooting. All expensive gear but worth it in the long run.
Rhino-Rack: What's the most amazing scene you've witnessed using the drone?
Jonathan Lendich: Majority of the scenes I shoot are amazing but one that stood out was the 2017 floods in the Swan Valley. It presented mixed emotions seeing all the vineyards underwater! Cool photos but you have to feel for the growers in the region!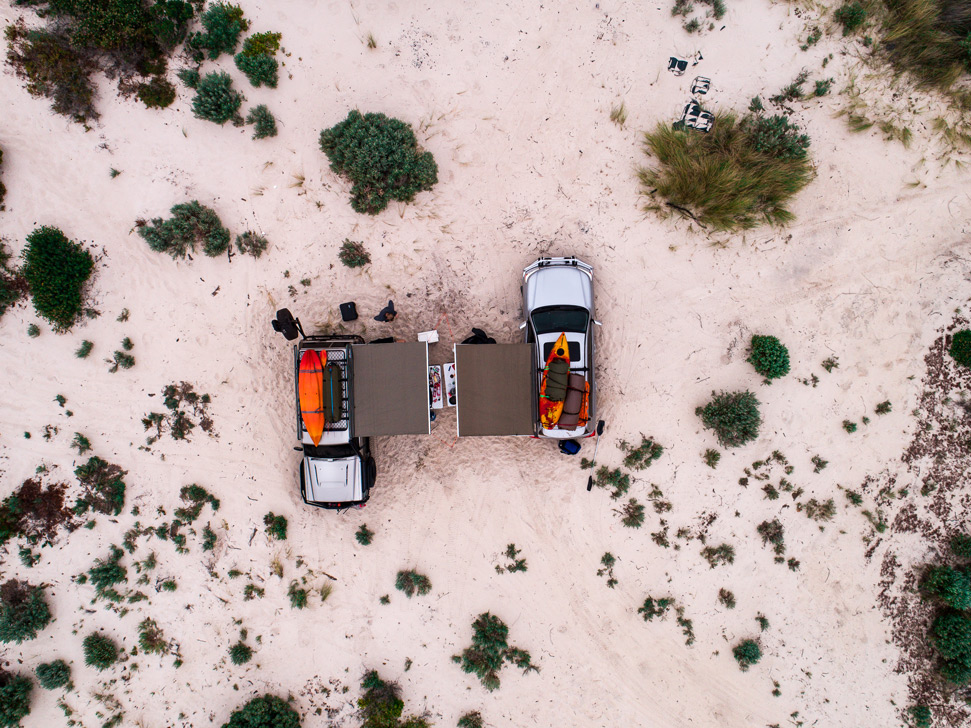 Rhino-Rack: Who are some drone flyers we should check out?
Jonathan Lendich: I'd recommend a couple of amazing drone photographers you can check out on Instagram including:
Rhino-Rack: What is it about exploring the outdoors you like?
Jonathan Lendich: Simply getting away from the congestion in the city and seeing all the amazing landscapes, especially getting to places where you need a well setup 4wd to reach!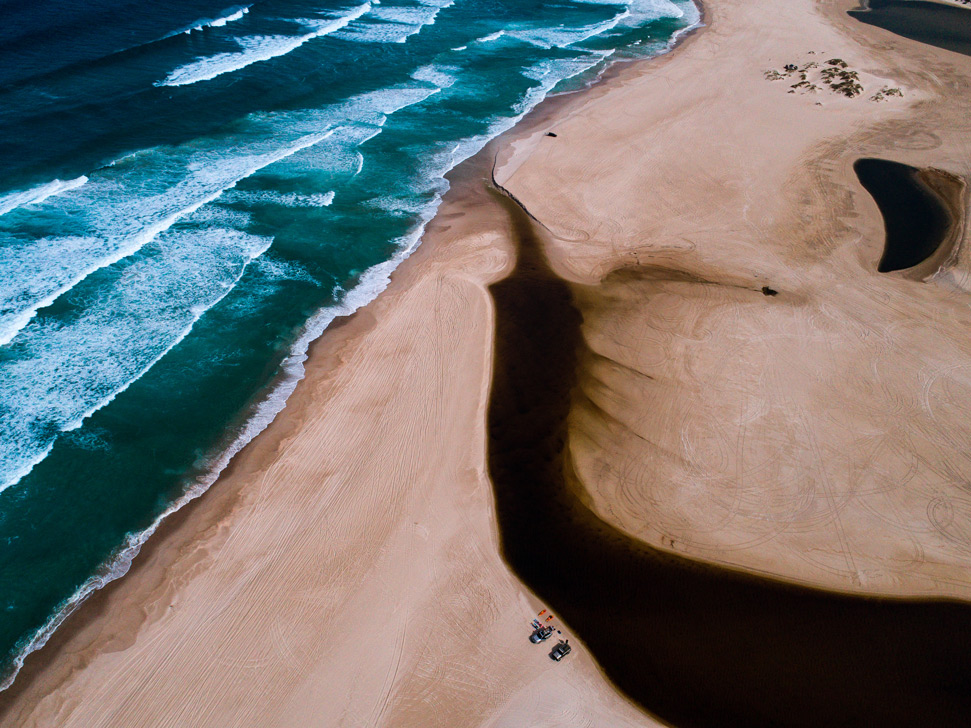 Rhino-Rack: Where was your adventure set?
Jonathan Lendich: We went down to Yeagarup Beach and the Warren River – located near Pemberton in Western Australia's South West.
Rhino-Rack: What vehicle are you driving and have you done many modifications?
Jonathan Lendich: I have a TD42 GQ Patrol and it has been set up to go wherever, whenever! It has the usual gear such as suspension, 35" tyres, bullbar, winch, roof rack, Rhino-Rack Awnings, rear wheel carrier, draws and false floor, plus plenty more!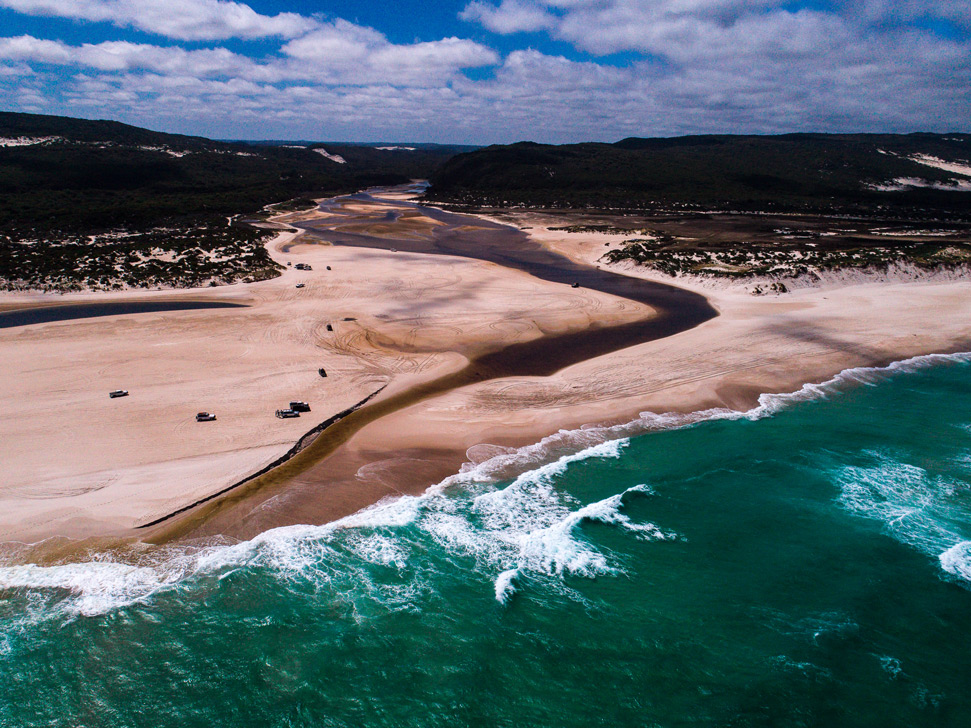 Rhino-Rack: What are the weather and terrain conditions like and did you have issues?
Jonathan Lendich: The weather was very nice when we were down there. It's always a little colder down in the South West so it's important to pack some warm clothes – especially near the coast! The terrain was very standard sand driving conditions. The beach was slightly soft but nothing serious, 18 psi in the tyres and it was like a highway. The hill climbs out of the beach area (Calcup Hill) were a little more chopped up with everyone trying to get out, thus dropping tyre pressures to 10 psi and a lot of momentum was required to get to the top!
Rhino-Rack: How did Rhino-Rack products help to facilitate your adventure?

Jonathan Lendich: We ran dual Rhino-Rack Sunseeker Awnings for the weekend. They work wonders when setting up at camp with one side used for cooking and relaxing while the other side had our double swag underneath away from the weather.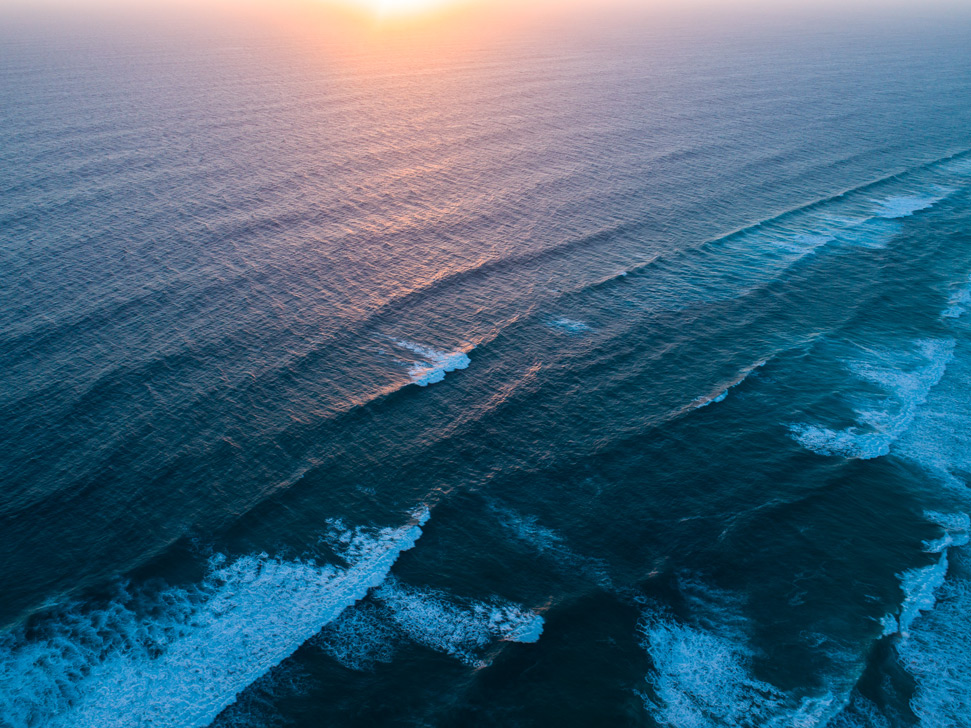 Rhino-Rack: What is it that makes the trip worthwhile?
Jonathan Lendich: Just the serenity of the area. There is so much to do from driving over the Yeagarup dunes to get to the Warren River mouth on Yeagarup Beach. Getting to these areas and setting up camp – there isn't a better feeling! We took the kayaks down and had a fish near the mouth of the river. All in all was a successful weekend! Now back to work…
Customer Adventure Series
We'll be posting stories taken directly from Rhino-Rack Customers. Adventurers who want to share their explorations around Australia and the world. If you'd like to get involved in the Customer Adventure Series please contact Rhino-Rack through any of our social media platforms below.
Facebook: facebook.com/rhinorack || Instagram: @rhino_rack
Customer Adventure Series the Beauty of Unguided Exploration

A guided tour is nice but being able to turn away from the group and explore wherever you want is how Rhino-Rack likes to adventure. There's more magic in using your own senses to spot the dolphins in the waves or the dingo in the bush than having it pointed out to you.

An awning is a fantastic way to take your adventure to the next level, and Rhino-Rack has a range to suit just about any application. There are three main considerations you need to think about prior to purchasing your awning.