Rhino-Rack Selfie Bracket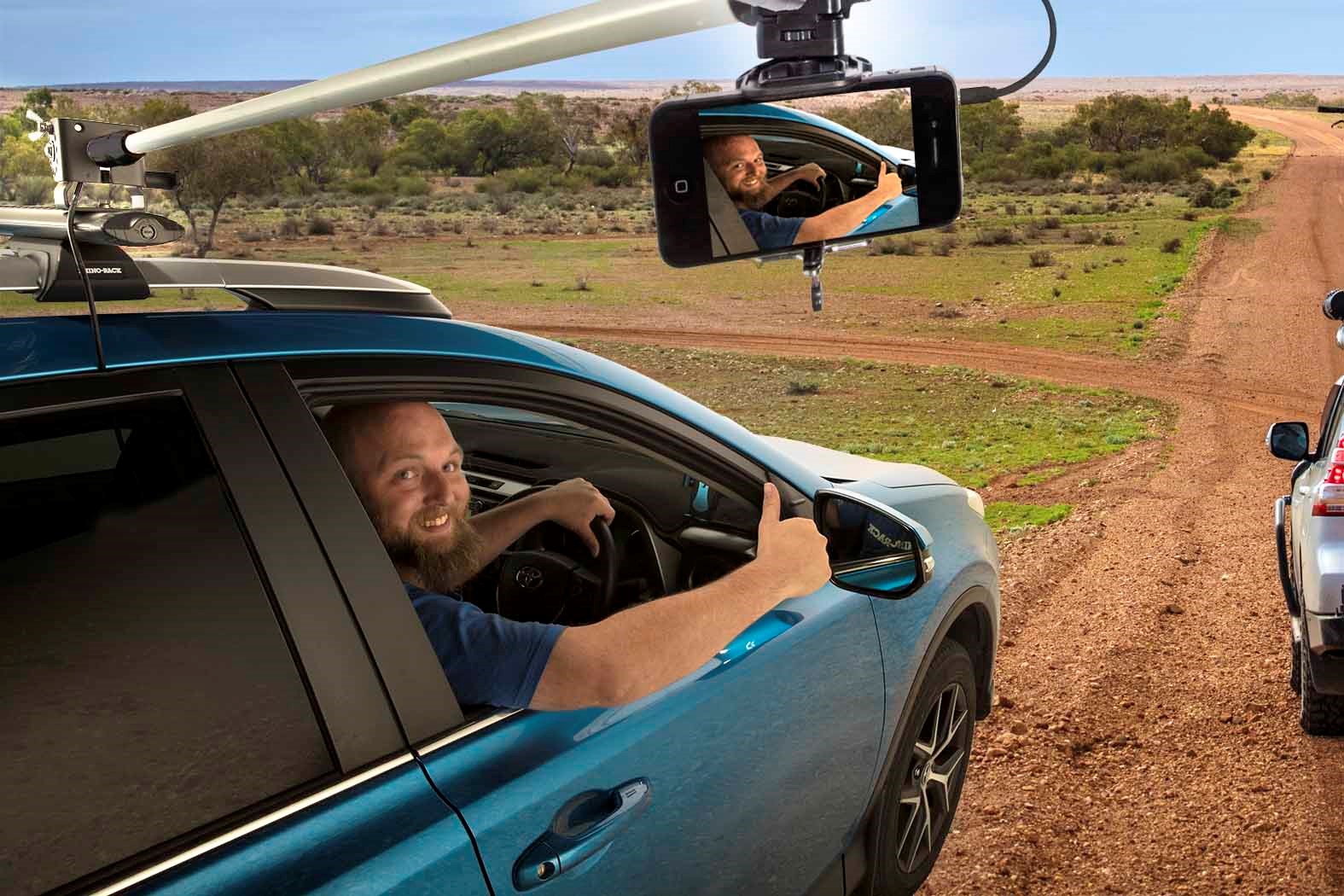 The Rhino-Rack Selfie Bracket is a concept derived from three of modern societies most important needs. 
Capture every moment
Share every moment
Ensure all your friends and family cannot doubt you did it
We have created a device which will help you prove to all your friends and family you are the one at the wheel. 
The Rhino-Rack Selfie Bracket is made from adamantium for maximum strength. Designed for versatility, the stick features 360 degrees of rotation with a retractable mobile mount to capture your good side in both landscape and portrait. The Selfie Bracket can be installed to Rhino-Rack's Vortex, Heavy Duty and Pioneer systems using a universal channel mount. 
Tested by our fun and adventurous staff, the Rhino-Rack Selfie Bracket surpasses the harsh conditions of Australia's unpredictable weather. This is a product you can depend on from a company that you know and trust. 
Features:
Aesthetic design lets you take on-road selfies in style
Perpendicular and parallel mounting
Retractable mobile mount
Installation using our universal channel mount
Light weight design ensures easy transportation and fitment
Flexible arm anchor points
Orbital ball joint with 360-degree rotation
Original adamantium steel used for maximum strength
Landscape and portrait mobile mounting system
Steel reinforced cabling provides stability and allows your setup to survive extreme environments