Customer Adventure Series No Regrets Tour of Cape York Peninsula
The shocking beauty, wild remoteness and extreme off-roading makes Cape York Peninsula Australia's most loved adventure 4WD destination! Rhino-Rack customer Gary Stevenson took his wife and his Jeep through the Peninsula on what they called the No Regrets Tour. When you can take time off work the Cape York area is where every off-roader needs to explore.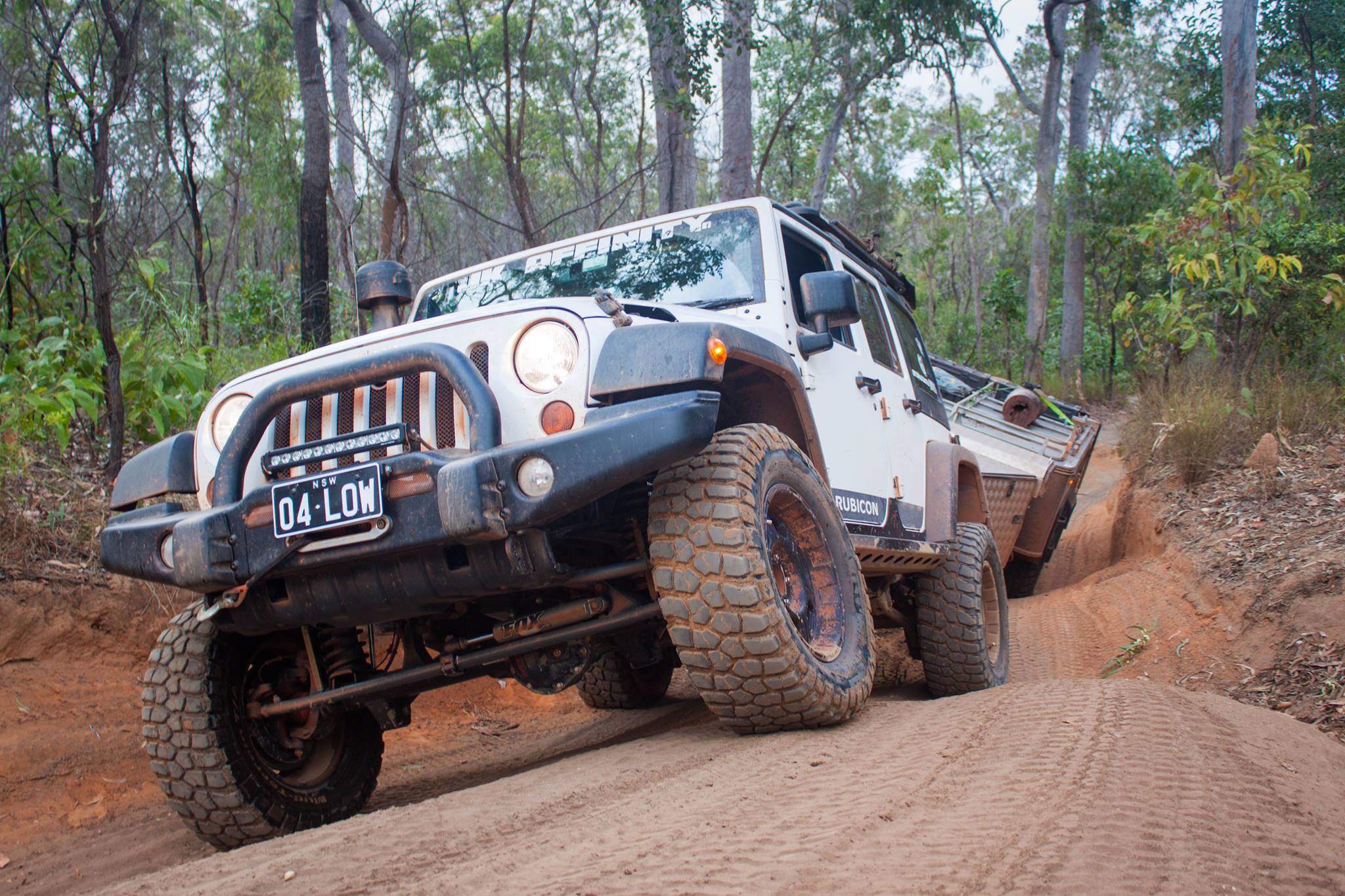 My wife loves the outdoors as much as I do and doesn't need all the comforts of home to be happy, and my shift working job affords me plenty of time off, which gives us the opportunity to satisfy our need to travel regularly. You could say my hobbies are four wheel driving and travel. Two things which go hand in hand.

Where: Cape York Peninsula
When: July 2016
Vehicle: Jeep Wrangler Rubicon

Rhino-Rack Products:
● Rhino-Rack Backbone System
● Rhino-Rack Pioneer Platform

Rhino-Rack: What gets you excited about exploring?

Gary Stevenson: We love getting away from the crowds of the city and finding special remote spots. It's the locations that either haven't been found by many or are hard to get to so aren't frequented by many people. The scenery my wife and I find at some of these spots is brilliant.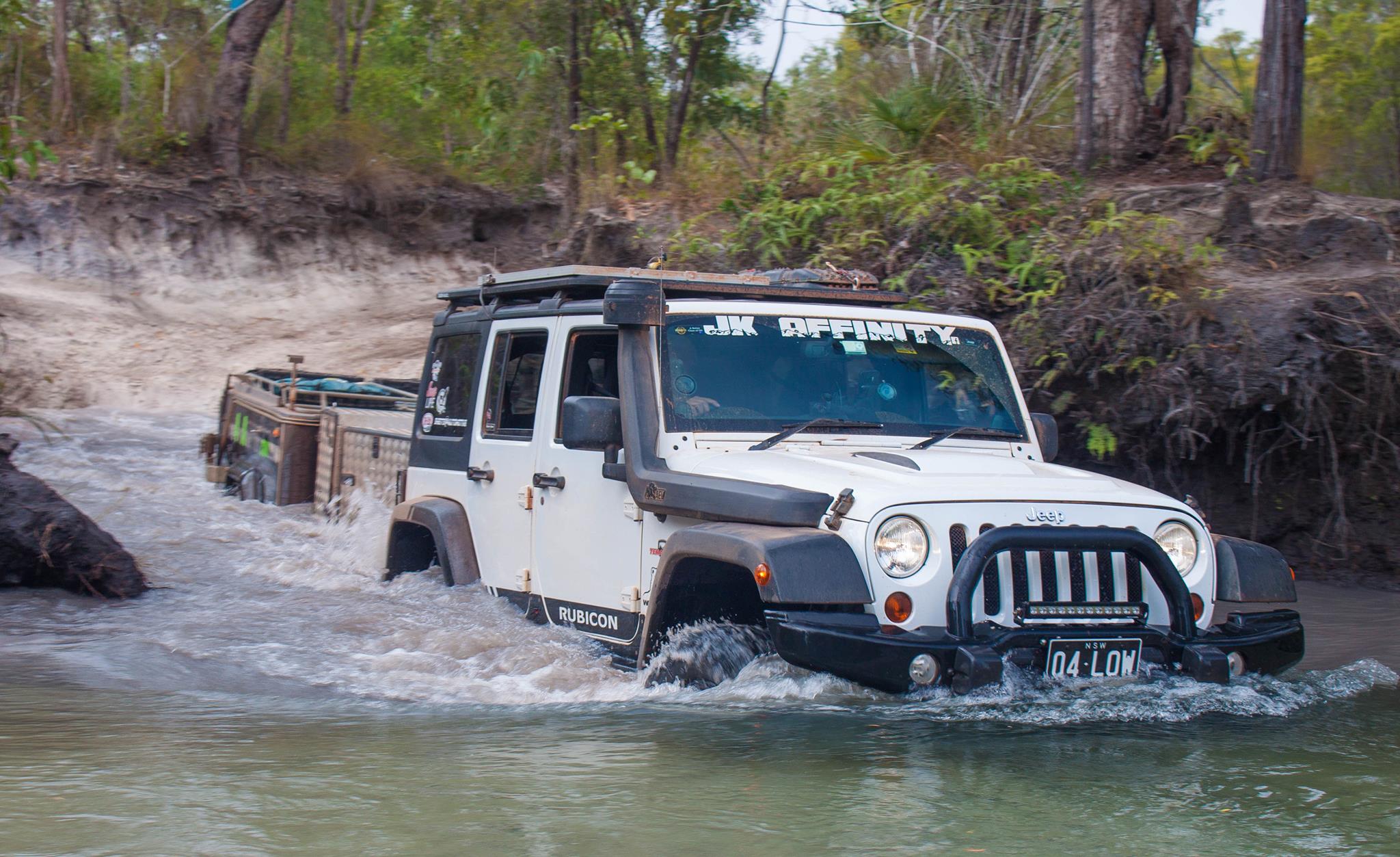 Rhino-Rack: Where was your adventure set?

Gary Stevenson: This latest adventure was first planned in early 2015 with our good friends, Ray and Sheree. We'd all been to Cape York before but there were still places we hadn't seen, so this trip, it was hoped, we would tick off all those unvisited spots, and allow us to take in all of what Cape York had to offer. We had 9 weeks to complete the journey from the Hunter Valley North.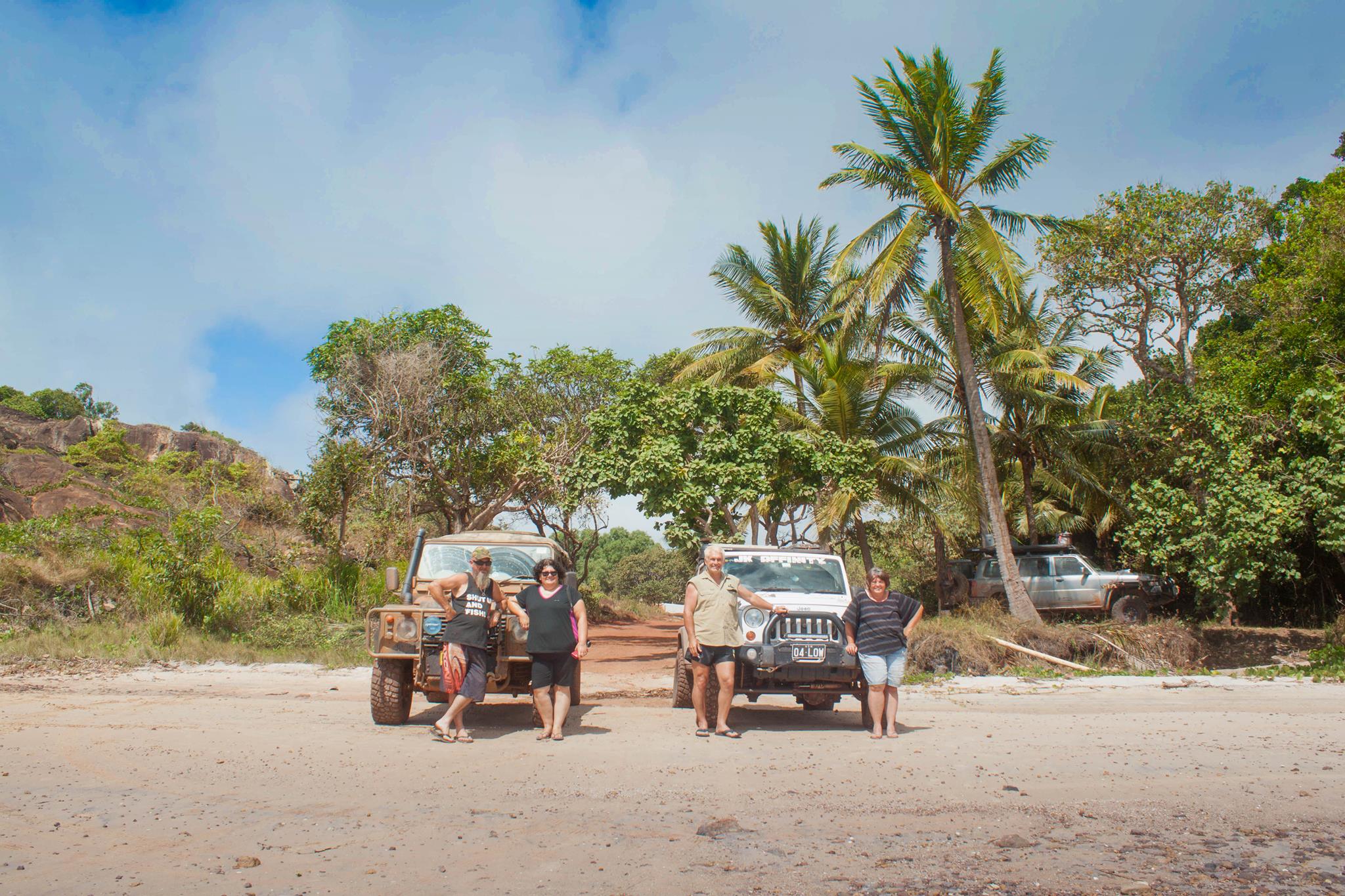 Rhino-Rack: How did you prepare for the trip?

Gary Stevenson: With the amount of camping and travelling we do, preparation wasn't a big thing for us so we already had most of the gear needed. Our Camp-o-matic hard floor camper trailer had already done one trip to the Cape and was still in very good condition. I booked my Jeep Wrangler into Shents Automotive at Wyong, and it was given a thorough going over by the mechanics there just prior to the trip. They organised a comprehensive range of spare parts for me. I knew my Jeep was in as good a condition as it could be for the trip.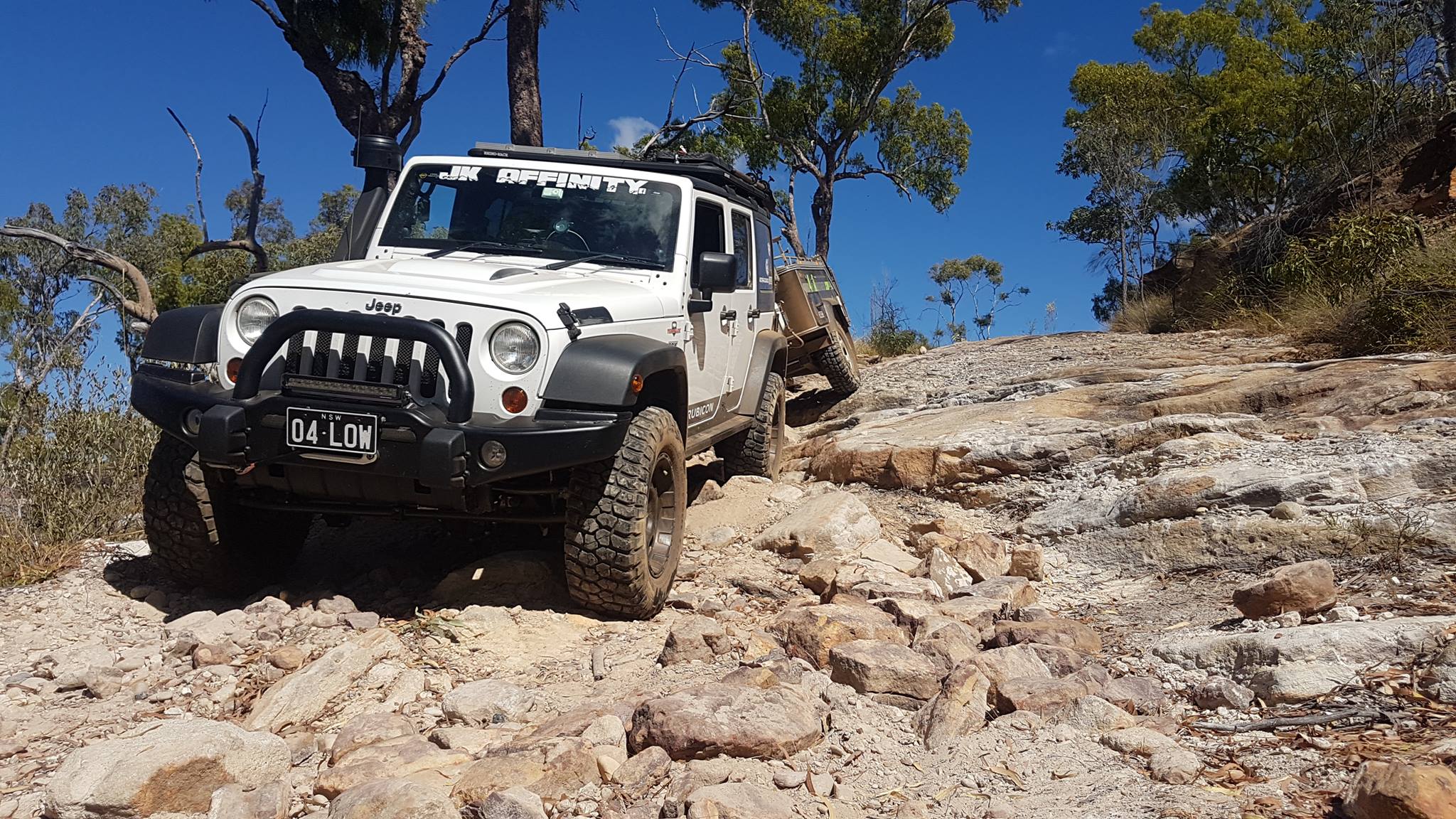 Rhino-Rack: What are the weather and terrain conditions like?

Gary Stevenson: The weather on our trip was quite good with no heavy rain. We tried to stay off the main roads of the Cape, as much as possible and took back roads when they were available. These back roads were sometimes better than the main Development Road, but there were a few which tested out the Jeep and the Landy, with washouts and rock steps!

Rhino-Rack: What was it you intended to do/see/experience there?

Gary Stevenson: We wanted to visit all the out of the way places on the way up to the tip.  The beaches and places people don't see when they make their rushed trips to tick the Old Telegraph track off their list.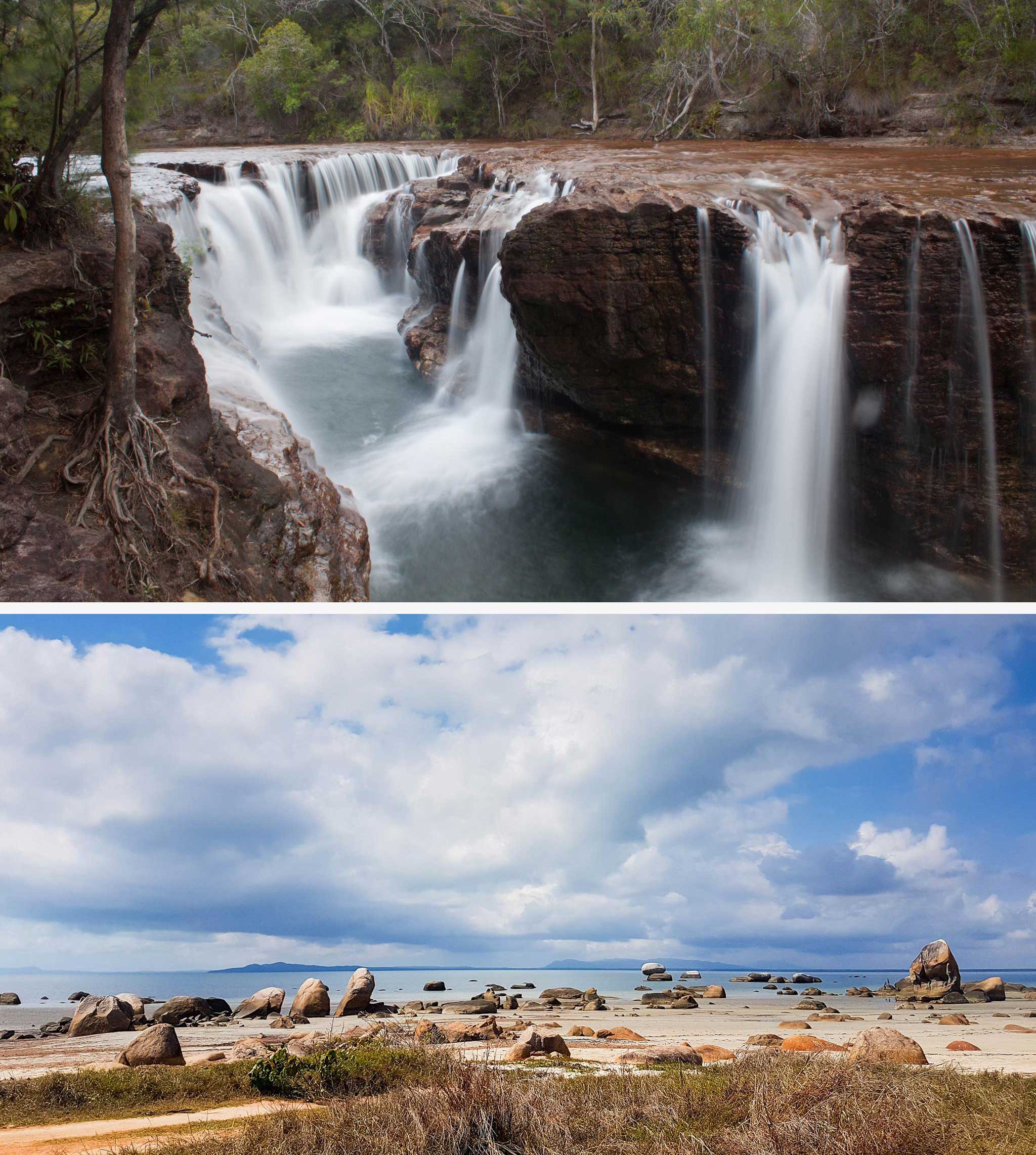 Rhino-Rack: Did you accomplish that?

Gary Stevenson: We ticked off most of the places we wanted to go to, with the exception of Captain Billy's Landing, which was a fair drive in. The National Parks booking system told us it was all booked out for the time we wanted to head there.

Rhino-Rack: Were there any lessons learnt?

Gary Stevenson: Having been up to the Cape so many times before, I had a fair idea what to expect, but what did shock me on this trip was the impact that so many visitors are having on the areas around the more popular campgrounds. I was glad we had done our research and were finding the more out of the way places to stop and experience the real Cape.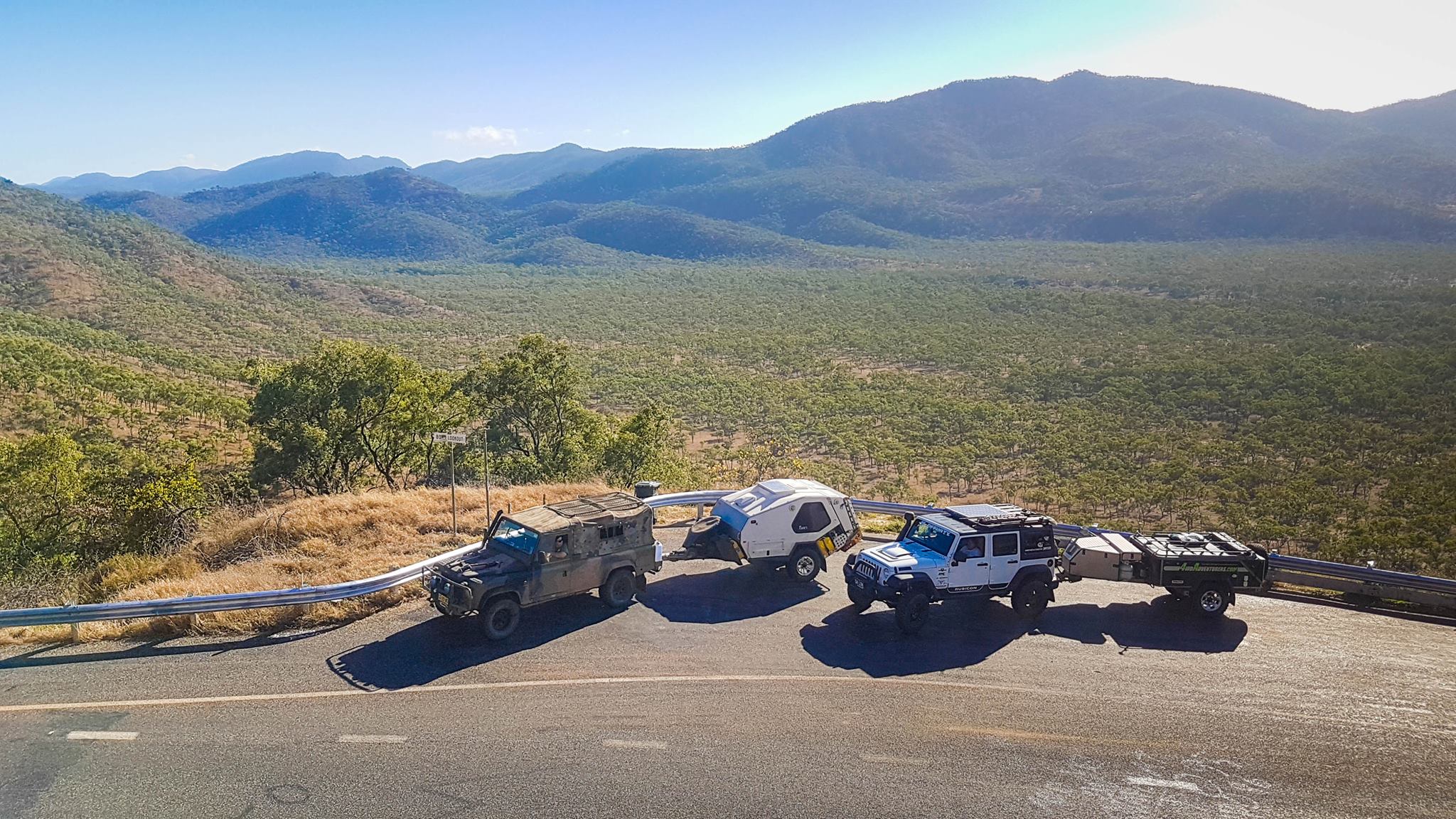 Rhino-Rack: How did Rhino-Rack products help to facilitate your adventure?

Gary Stevenson: I have the Rhino-Rack Backbone System and Rhino-Rack Pioneer Platform rack fitted to my Jeep and chose it because of its strength, light weight design, and versatility with the mounting slots for fitting various items, securely and safely.  Because we were travelling with our camper trailer, we really didn't need to carry bulky or heavy items on the rack, but it worked perfectly to carry our 125-watt solar panel, shovel, Tred Tracks and fishing rods.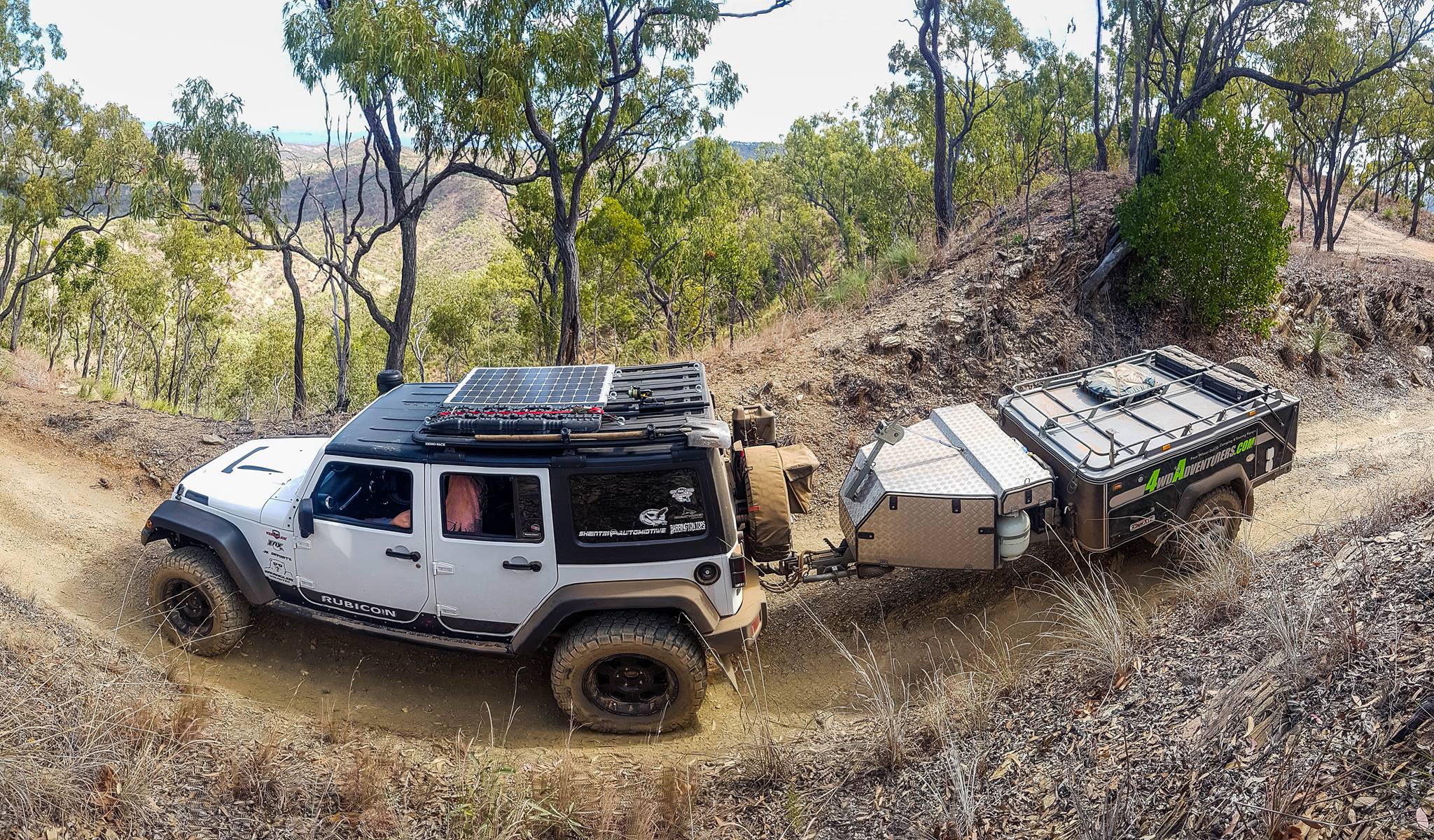 Rhino-Rack: Did you face any obstacles along the way and how did you get around them?

Gary Stevenson: We did have a few battery problems in the camper along the way, however, this was solved at Weipa, where we found that one of the batteries had died, and so replaced it with a new one.  The fridge in the camper also decided to stop working early on in the trip, and whilst this was an inconvenience, the fact that we had another fridge in the back of the Jeep got us through the rest of the trip without too much hassle.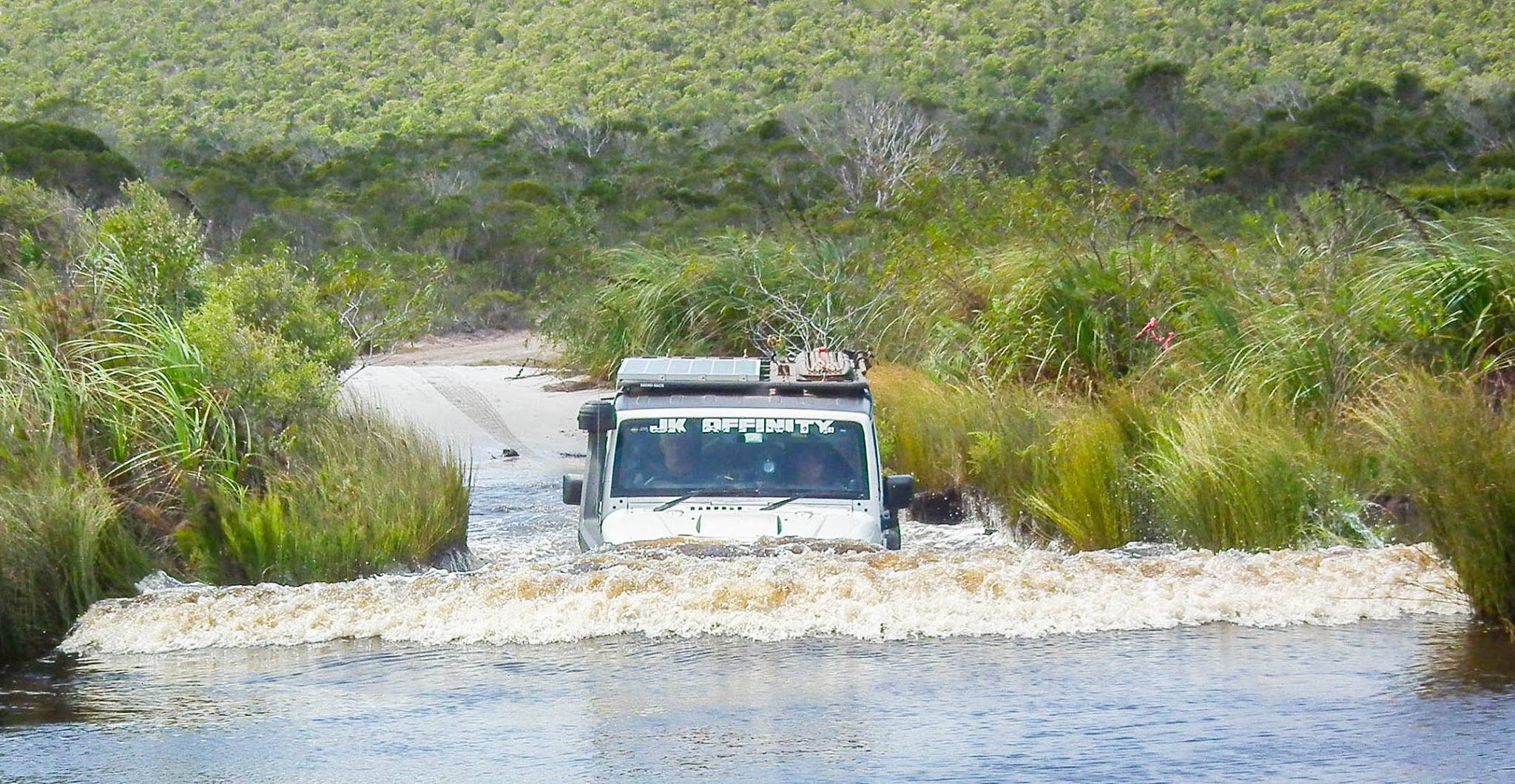 Rhino-Rack: What is it about the destination or the journey of your adventure that makes the trip worthwhile?

Gary Stevenson: The fact that we had such good friends with us on this trip, made it one of the best trips we had done so far.  The little special out of the way places we found by talking to locals and researching on maps and on the internet, were the highlight.

Rhino-Rack: Was there any wildlife or landscape that particularly stands out?

Gary Stevenson: The endless beaches up there were awesome, it was some of the best beach driving I've ever done. There is some of the whitest sand I had ever seen.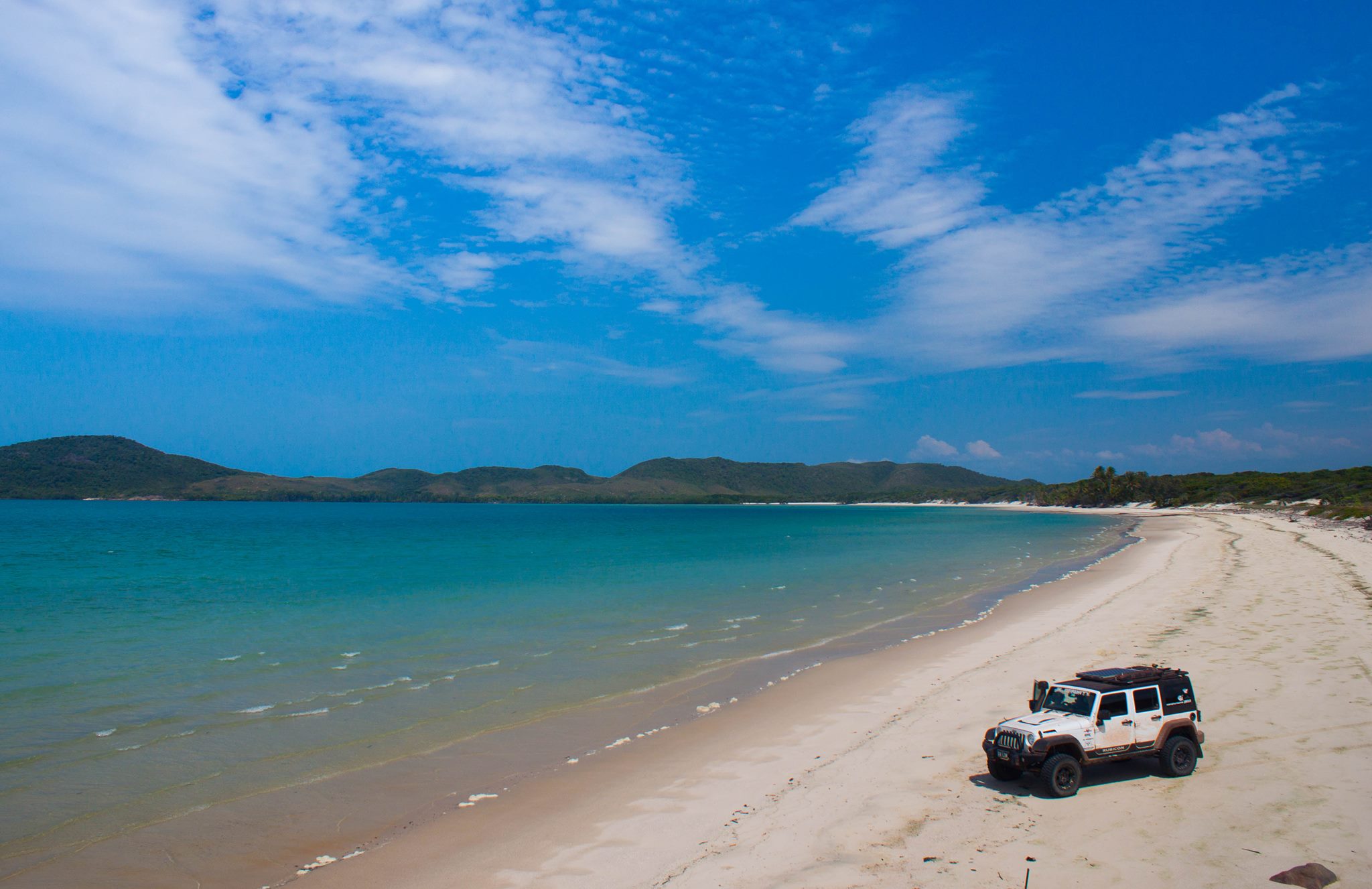 Rhino-Rack: What's the logistics of the adventure that other thrill seekers can follow?

Gary Stevenson: We travelled over 9000km on this trip over 9 weeks, and to be honest I didn't want to keep any tallies of fuel used or the cost of it. I don't really want to know.  All I know is we had a great time and made it home safely, and are now planning our next extended trip, possibly to the Flinders Ranges.  There are plenty of places to fuel up at Cape York, and plenty of places to buy food essentials, so don't overload your fourby with gear, fuel and food, that you probably don't need or won't use.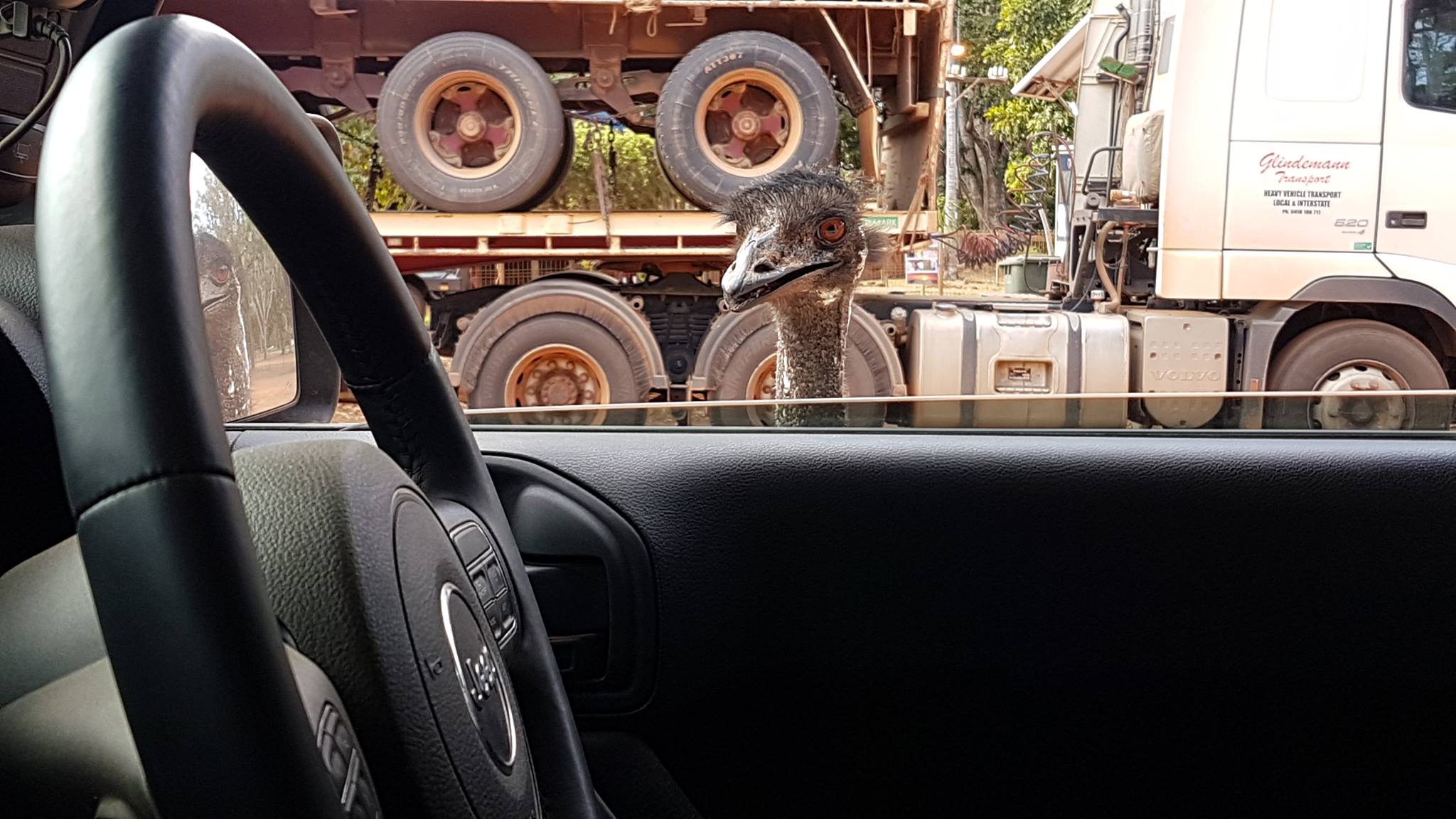 Customer Adventure Series

We'll be posting stories taken directly from Rhino-Rack Customers. Adventurers who want to share their explorations around Australia and the world. If you'd like to get involved in the Customer Adventure Series please contact Rhino-Rack through any of our social media platforms below.

Facebook: facebook.com/rhinorack || Instagram: @rhino_rack