Customer Adventure Series: Fly Fishing Black Marlin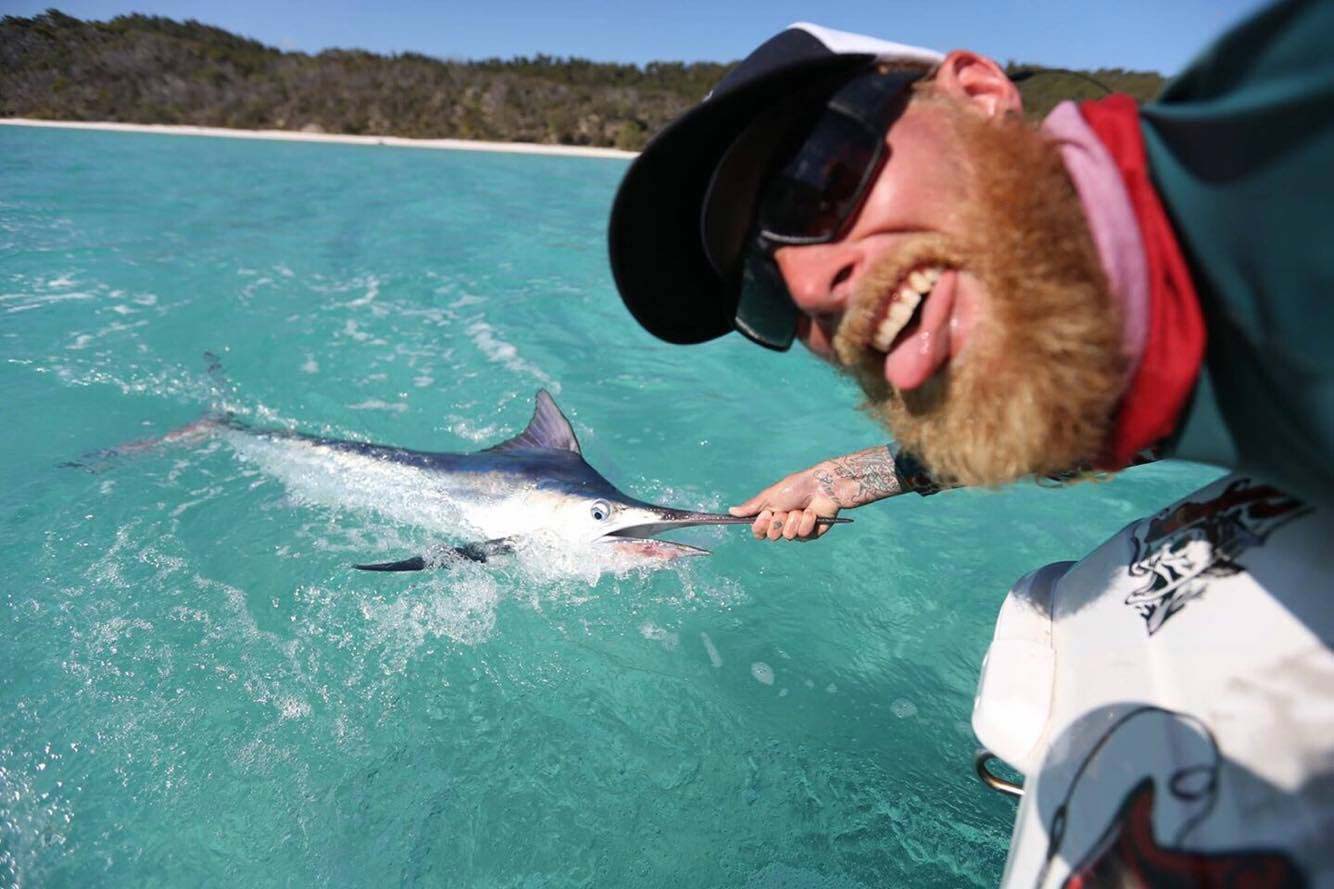 Jonathan Jones aka Redbeard is a Sydney Fly Fishing junkie. He's turned a hobby into a job, found ultimate pleasure in life from flicking a line and now wants to share his secrets. After a few hard years with many ups and downs, Redbeard now spends 90% of his time chasing the dream! The first piece of advice Redbeard offers is if you have a dream then chase it; pack your bags, fill the boat, truck up, strap your rods to the Rhino-Racks and hit the road for the good times.
(All Images supplied by The Endless Session and check out Redbeard's Instagram - @redbeard)

Where:
Fraser Island
When:
September 2015
Vehicle:
Mazda BT50
Rhino-Rack Products:
Rhino-Rack:
What is it about exploring the outdoors you like?
Redbeard:
Exploring is freedom! It that takes over your life. I'm always looking for that next adventure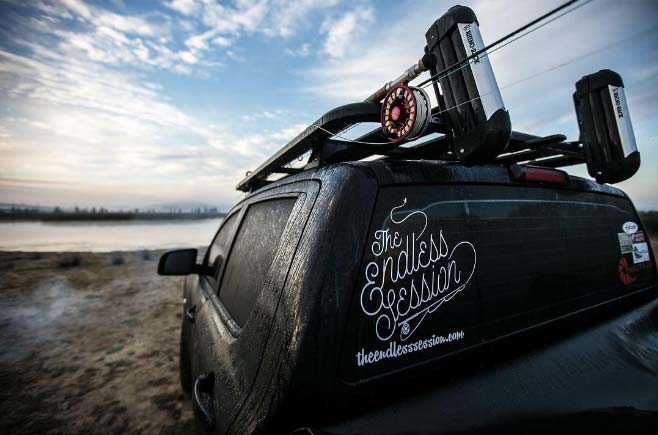 Rhino-Rack:
Where was your adventure set?
Redbeard:
I had been planning a trip to Fraser Island to chase marlin for a while. It all came together at the right time, everyone was ready and the marlin had shown up.
Rhino-Rack:
How did you prepare for the trip?
Redbeard:
Preparation for this trip was a must and I was hair pulling at the best of times. Setting off to chase marlin on the sand flats doesn't really happen anywhere else in the world so we wanted to make sure we had it all covered from the boat to truck to gear to making sure people made their flights.
Rhino-Rack:
What are the important steps to take?
Redbeard:
When it comes to setting out for a 3-week trip you need to plan it all out step by step, keep your eyes on the weather then when the time's right and you have ticked everything off the list, it's time to hit the road.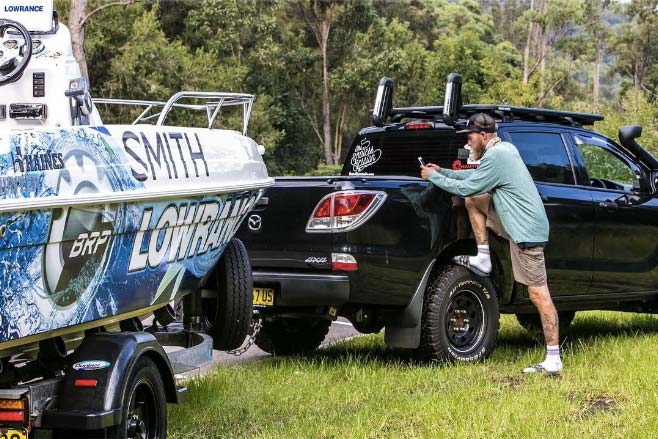 Rhino-Rack:
Who were you with or was it a solo adventure?
Redbeard:
On this trip, I was lucky enough to be accompanied by some close friends. My filmer and I were lucky enough to have my best friend fly out from the states. She ended up leaving with the biggest fish of the trip.
Rhino-Rack: What are the weather and terrain conditions like?
Redbeard:
Weather and terrain can be amazing one moment and unstable the next. Fraser island sits out just enough from the coast that you get all types of weather. At times you will have amazing rainbows, rolling storms in the background then we'll be fishing in 30 degrees with the sun shining! It's a magical place from the world class fishing to the amazing water holes and wildlife. It's heaven on earth all wrapped up into one big island.
Rhino-Rack:
What was it you intended to do/see/ experience there?
Redbeard:
We were headed to Fraser to chase and film small baby black marlin on the sand flats. I was lucky enough to experience this phenomenon a year before thanks to a good friend, Brett Pheeney, who schooled me on this amazing thing.
Rhino-Rack:
Did you accomplish that?
Redbeard:
YEEEEEEES we sure did with some trials and tribulations it all came together. We found the fish and experienced things that we will never forget.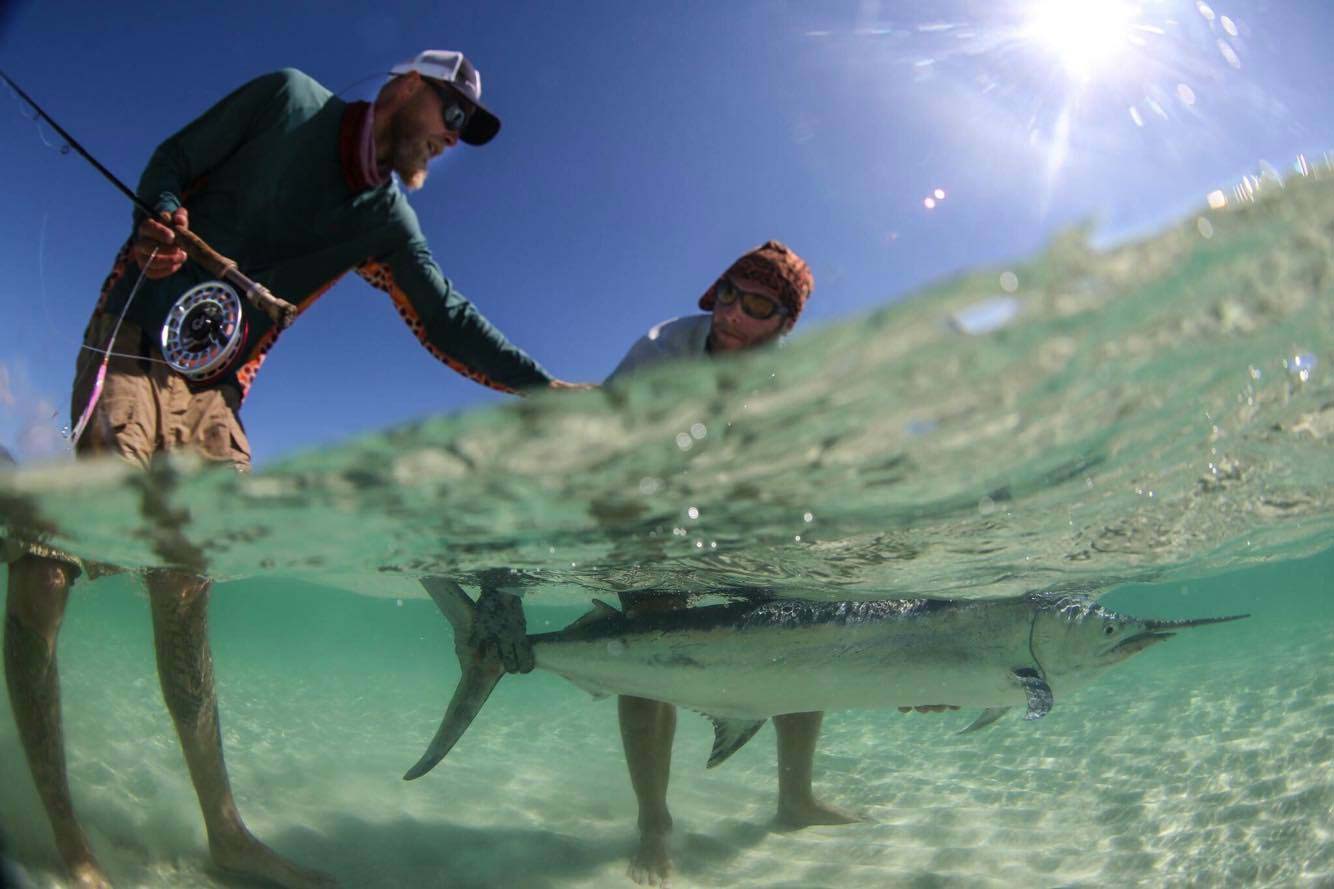 Rhino-Rack:
Tell me about other explorers you met along the way?
Redbeard:
You always meet cool people when you're exploring, I'll never forget one day we had a really bad storm front roll in and boats were running for cover. We headed to the beach after the sky lit up with lightening. We met these two young guys who had managed to beach their boat in the storm so they were going to be stuck for the next 7 hours till the high tide came in. With all this in front of them, they were happy just chilling on the beach! It's amazing to see that no matter the weather people are always happy being outside doing what they love.
Rhino-Rack:
How did Rhino-Rack products help to facilitate your adventure?
Redbeard:
Rhino-Rack products are the key to a good adventure, I run a Rhino-Rack Pioneer Platform and a Rhino-Rack Fishing Rod Holder attached to a Pioneer Recovery Track Side Bracket which Rhino-Rack engineers recommended. It keeps my rods tucked away so easily. The Pioneer Platform also doubles as a platform for finding fish when we post up on the beach.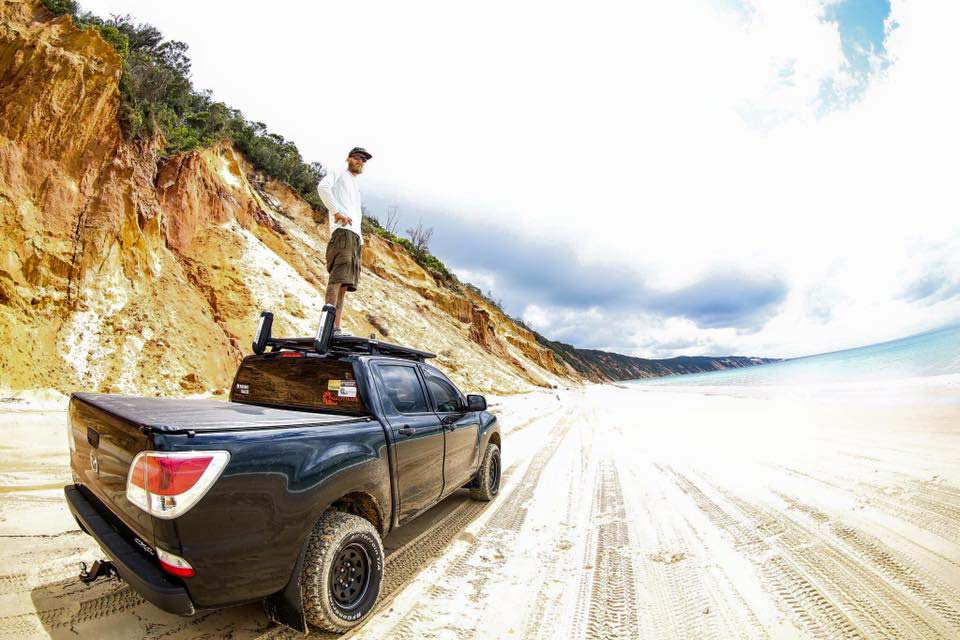 Rhino-Rack:
What is it about the destination or the journey of your adventure that makes the trip worthwhile?
Redbeard:
I would say it's all of the above. The destination is one part and the journey is another. The experience is what makes it worthwhile.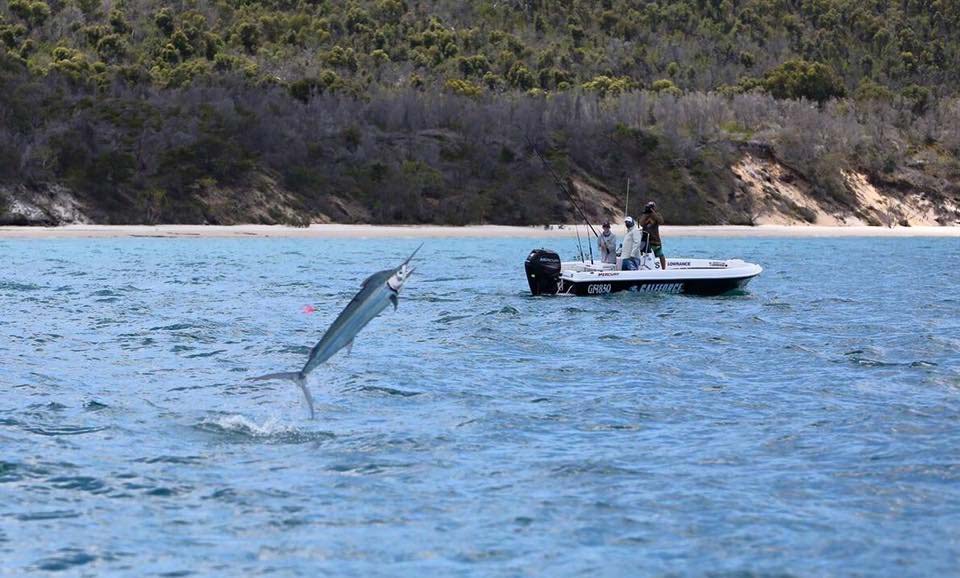 Rhino-Rack:
What's your advice for other thrill seekers?
Redbeard:
If you have a trip in mind don't sleep on it! Pack your boat, car, van or truck and hit the open road in search for that adventure of a lifetime. Oh and always keep an open mind when traveling!
Customer Adventure Series
We'll be posting stories taken directly from Rhino-Rack Customers. Adventurers who want to share their explorations around Australia and the world. If you'd like to get involved in the Customer Adventure Series please contact Rhino-Rack through any of our social media platforms below.
Facebook:
facebook.com/rhinorack
||
Instagram:
@rhino_rack