Extreme Triathlete Braden Currie Puts Rhino-Rack Adventure Gear to the Test
Braden Currie is a multisport and adventure racing champion! That means he doesn't just run, bike and swim like a triathlete, he takes it a leap further by conquering mountain rides, ocean swims and kayaking long distance. As a multisport athlete, Currie needs to transport a bike, kayak and sometimes more than just one of each on top of his car. We at Rhino-Rack have teamed up with this Red Bull sponsored super athlete to make his life easier and to push our product testing to new levels.
We sat down with Currie to chat training regimes, transport methods and how many bikes and kayaks he can actually fit on his Subaru.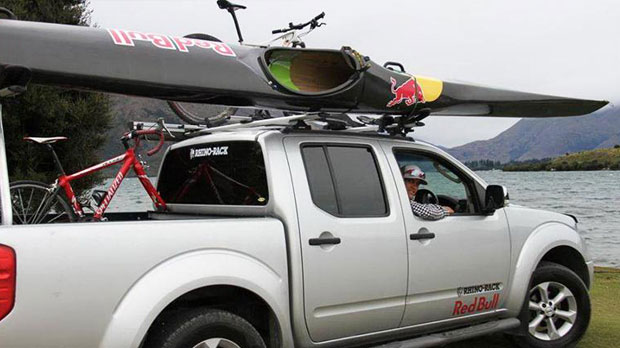 Rhino-Rack:
Hi Braden, what does a regular day for an adventure racer look like?
Braden Currie:
An example of a training day leading up to the Multisport World Champs would be a typical double as we call it. I start with a 33 km mountain run over Goats Pass in NZ, where I'm from. That is followed by a 15 km bike down to Whites Bridge and then down the Waimak River for a 70 km kayak to the Waimak Bridge. As part of this training day, there is always a couple of hours of driving.
Rhino-Rack:
Wow if that's a double we don't even want to know what a triple is! So what goes on top of the car when you're transitioning between runs, bikes and kayak?
Braden Currie:
My life involves transporting expensive equipment to and from different locations so a smooth transition is very important. And when I'm trying to cram in 8 hours of training I have to be efficient or it's impossible. I use the
Rhino-Rack Pioneer Platform
,
Rhino-Rack J-Style Kayak Carriers
and the
Rhino-Rack Hybrid Bike Carrier
to transport multiple kayaks, people and bikes on these training days. I can fit 2 boats and 2 bikes on the roof. We then just need 1 driver and we are good to go.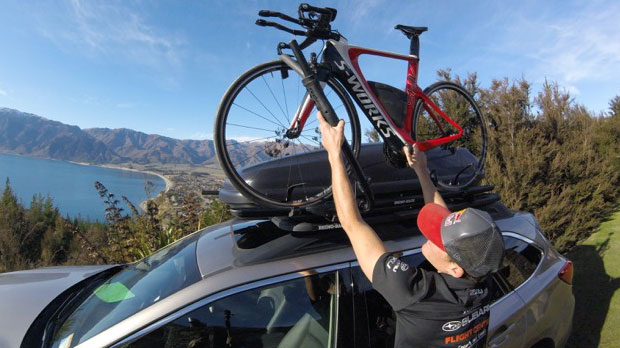 Rhino-Rack:
From a research and development standpoint how do your Rhino-Rack products stand the test of adventure use?
Braden Currie:
I've been using these products for over a year now so here you go;
The
Pioneer Platform
with crossbar attachments, instead of just cross bars has revolutionised the roof space and carrying ability of my Subaru Outback. It gives me the ability to carry multiple kayaks, bikes, roof box in one simple system. I can also swap it out on to any car pretty easily if I have to. This means we can take or swap it to a mates car if I have to.
Rhino-Rack has revolutionised bike carriers this year with the
Hybrid Bike Carrier
. This super slick bike carrying system is awesome, I don't believe that there is a better bike carrying system out there. I think one of the key beauties to this system is the user-friendly ergonomically designed front clamping arm. This system is a single handed operating arm which pulls down over the front wheel supporting the bike in a vertical position and stopping any movement forward or back.
Some racing bikes are worth more than people's cars these days and the
Rhino-Rack Hybrid Bike Carrier
takes this into account with a pressure clamping system focusing on the front wheel instead of putting pressure on the carbon frame. The arm also has the ability to fit a various range of bikes from kids bikes right through to 29er fat bikes. Another unique design is the aerodynamic and compactable travel position, when not in use so you don't have to remove the whole system every time you use it. The system simply clamps down on itself and becomes a super slick aero carrier.
The
Rhino-Rack Fixed J-Style Kayak Carrier
is supportive and easy to use. It saves on roof space by tilting my kayak on its side. I can still fit a roof box and a bike carrier using this system which I think is pretty incredible. Also with the folding j extension attachment, I have the ability to transport two kayaks for when my wife wants to enjoy a paddle as well. When you are transporting $4000 worth of kayak, it is so important to have a trustworthy system with no issues. Again this system folds flat for long journeys when you are not using the carriers. It also has a very simple attachment system, making it quick to remove if you are not using it for an extended period of time.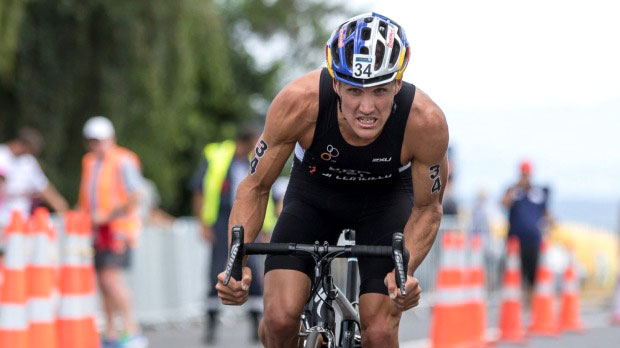 Rhino-Rack:
Wow Braden that level of information shows how much care you take with your equipment and your training regime. We're glad the Rhino-Rack adventure range of Kayak, Bike and Roof Boxes are making your progress easier.
Braden Currie:
Being able to rely on a good roof rack system takes the stress out of my day. Like I mentioned I'm carrying thousands of dollars worth of gear on my Subaru Outback and I know it's safe. This year has seen my training become that much easier and more enjoyable because of Rhino-Rack and Subaru. Thanks.
Head to Braden Currie's website for more updates from this incredible athlete.