Customer Adventure Series: Adelaide to Birdsville Races and Back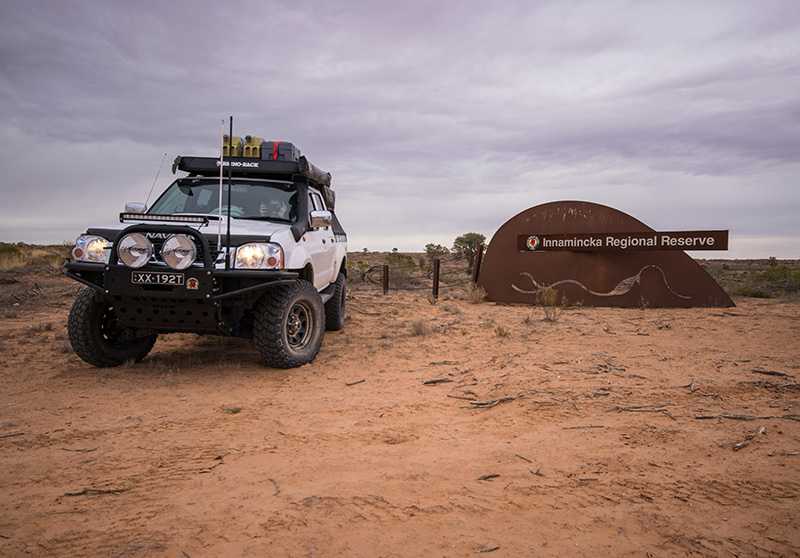 If you couldn't make it to the Melbourne Races today then plan a road trip to the Birdsville Races in Queensland. South Australia's Daniel Kiritsis has just driven from Adelaide to Birdsville and back with amazing photography and handy hints for your trip. He works several jobs in Adelaide and still, as Rhino-Rack advocates, takes every chance to get outside and enjoy the great outdoors Australia has to offer.
(All images by Daniel Kiritsis – Check out his Instagram
@danieljkiritsis
)
Where
: Adelaide to Birdsville and back
When
: 4th / 6th September
Vehicle
: 2011 Nissan Navara D22 - 2.5L Turbo diesel
Rhino-Rack Products:
Pioneer Tray
Jerry Can Holder (x2)
Shovel Holder Brackets
Awning Brackets
Rhino-Rack:
What is it about 4WDing that gets your revs up?
Daniel Kiritsis:
The thing I love about taking my 
2011 Nissan Navara D22
and getting out and exploring is the feeling of remoteness that getting away from city life brings. When you get to the camp you can really relax and unwind with no contact to the 'outside world'. Then I enjoy every moment with no distractions. Having said that, after a couple of days, coming home allows you to appreciate the simple things we take for granted such as running water, electricity and a solid roof over your head.
Rhino-Rack:
Why did you decide to head to Birdsville?
Daniel Kiritsis:
In mid July the idea came up to head to Birdsville (QLD) for the iconic races which were held on the 4th & 5th of September. Instead of just going straight to Birdsville and back, we thought we would make up an outback loop and spend a few days either side of our main destination.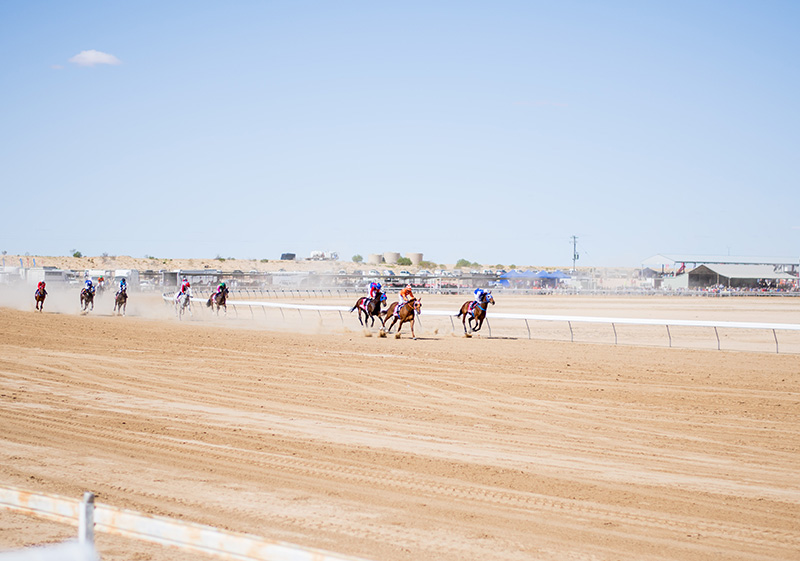 Rhino-Rack:
What was the logistics of your trip?
Daniel Kiritsis:
We left Adelaide on Monday the 31st of August, for a 6-night trip. From home we drove up to Lyndhurst where we joined the infamous Strzelecki Track with our destination being Innamincka. After a day of exploring Innamincka we hit the track again with Birdsville in sight. We spent a couple of days around Birdsville and also headed out into the Simpson Desert for a night's camp away from the hustle and bustle of the town itself. We checked out the races and then the plan was to start our route back towards home along the Birdsville Track with an overnight stop in Mungerannie. We hit the track early the next morning for one last night of camping under the stars in the Flinders Ranges (Brachina Gorge campsite). This was a great end to the trip where we had a relaxing night and following morning before making our way back to the big smoke!
Rhino-Rack:
How did you prepare for the trip? What are the important steps to take?
Daniel Kiritsis:
Preparing for a trip like this needs some fairly serious thought because parts of it are very remote. The first step was making sure the car was good to go, servicing/full vehicle check over, making sure tires were all ok (+ at least 1 spare) and making sure you have adequate fuel, whether you have a long range tank or carry a couple of jerry cans and also carrying enough water. Having all of this done and knowing your car is as well prepared as possible makes a huge difference in confidence. As well as purchasing a few extra bits of camping equipment to make our nights and days as comfortable as possible. I then loaded all this up on my
Rhino-Rack
Pioneer Tray.
Rhino-Rack:
What are the weather and terrain conditions like?
Daniel Kiritsis:
We had pretty good weather everyday, the temperatures were between 23 – 30 degrees. The 2 main tracks we took were the Strzelecki Track and Birdsville Track. They were both quite similar, very rocky and corrugated in sections but not too bad overall. The right tyre pressures and determining an appropriate speed makes a big difference.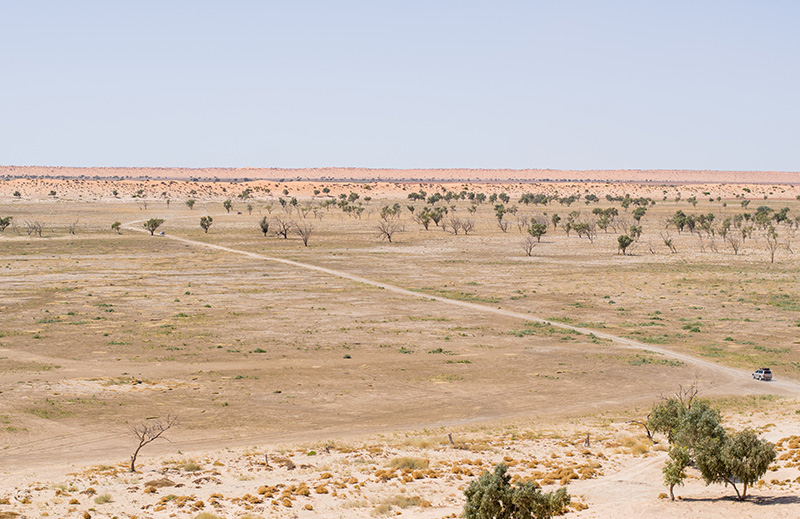 Rhino-Rack:
What was it you intended to experience there?
Daniel Kiritsis:
Completing the Strzelecki and Birdsville Tracks was a goal in itself. We wanted to experience the atmosphere of Birdsville during the racing carnival and watch the historic event take place. Getting out into the Simpson Desert and conquering Big Red sand dune was also an aim.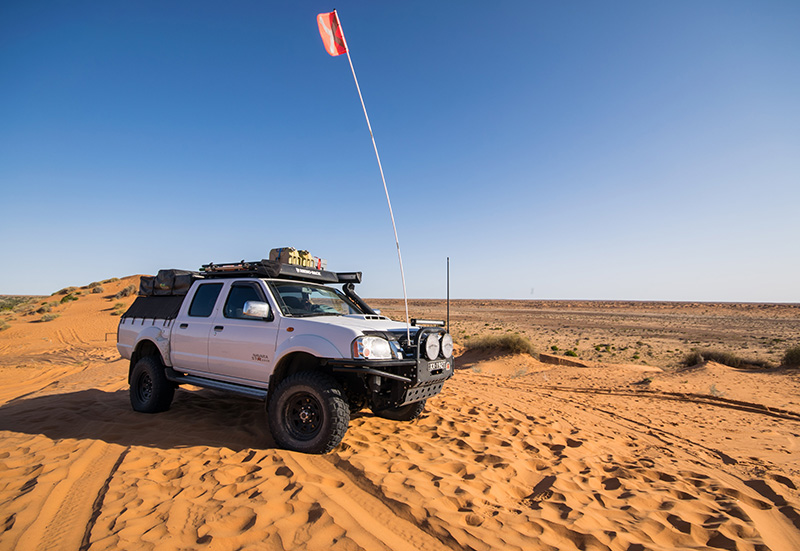 Rhino-Rack:
How did Rhino-Rack products help to facilitate your adventure?
Daniel Kiritsis:
My
Rhino-Rack Pioneer Tray
housed two jerry cans which were held in place by the
Rhino-Rack Jerry Can Holders
and a shovel secured with the
Rhino-Rack Shovel Holder
. The Pioneer Tray even came in handy as a viewing platform to jump up on and take in the various outback landscapes! Without the Pioneer Tray I definitely wouldn't have been able to carry all of the appropriate equipment that is needed for a trip like this.
Rhino-Rack:
What is it about the destination or the journey of your adventure that makes the trip worth while?

Daniel Kiritsis:
Setting out for a trip to the outback is worthwhile because it is a unique experience. It is a good opportunity to see various landscapes and terrains, and it enables you to escape from everyday life without the added cost that a typical holiday would incur. Plus you get to personalize it and do it your own way. There is nothing better than tackling Big Red and setting off into the Simpson Desert for a night under a million stars.
Customer Adventure Series
We'll be posting stories taken directly from
Rhino-Rack
Customers. Adventurers who want to share their explorations around Australia and the world. If you'd like to get involved in the Customer Adventure Series please contact Rhino-Rack's online department via harry.patchett@rhinorack.com.au or through any of our social media platforms listed below.
Facebook:
facebook.com/rhinorack
|| Instagram:
@rhino_rack
|| Twitter:
@rhinorack
Rhino-Rack Presents Hobie Fishing Worlds 5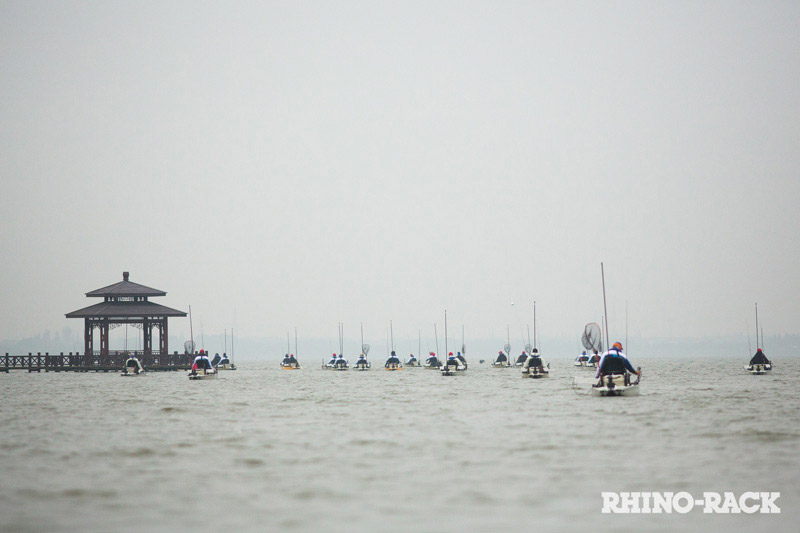 "The outstandingly beautiful Shang Lake, China, was the arena where in November 2015 a "New Legend of Shang Lake" will rise from the waters to be crowned Hobie Fishing World Champion."
-
Hobie Fishing Worlds
Will Davis, resident Rhino-Rack Hobie fanatic, engineer and photographer tells of his time in China demonstrating new Rhino-Rack Hobie Fishing Technology and recording the events as they unfolded.

The Competitors
The Hobie Fishing Worlds is by invitation only. 45 handpicked International Champion anglers whose wealth of fishing knowledge is bigger than the lake they're fishing in. When these professionals are put into an unfamiliar arena, with identical kayaks it's their research, practice and experience that defines who will rise to the top.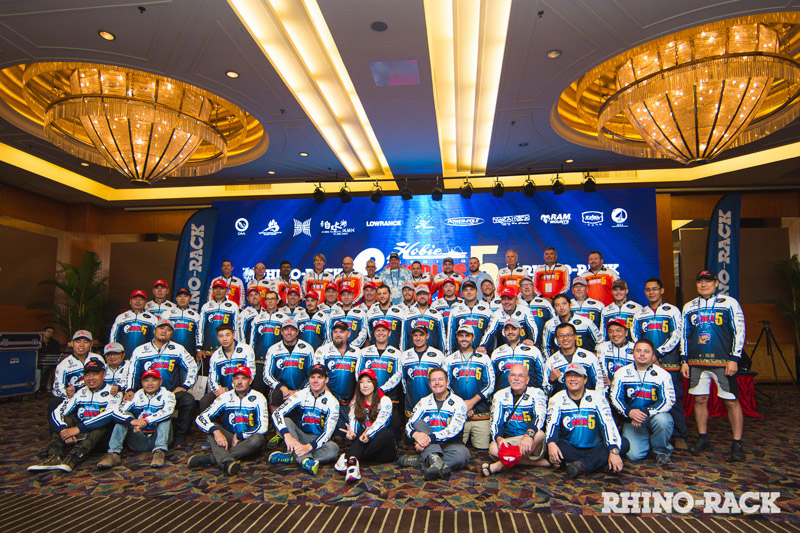 The Equipment
The 10th of November dawned and the beginning of the Hobie Worlds Fishing Championship began. All competitors had a fully kitted out Hobie Pro Angler 14, fitted with XL Livewell, Lowrance Elite 4 Chirp, Powerpole Micro Anchor and Yak-Attack measuring board. Rhino-Rack demonstrated the flagship kayak loader –
The NKL
. No other system on the market can provide the anglers a way to load a fully rigged kayak onto the roof with just one hand. See more here -
rhinorack.com.au/nautic-kayak-lifter_nkl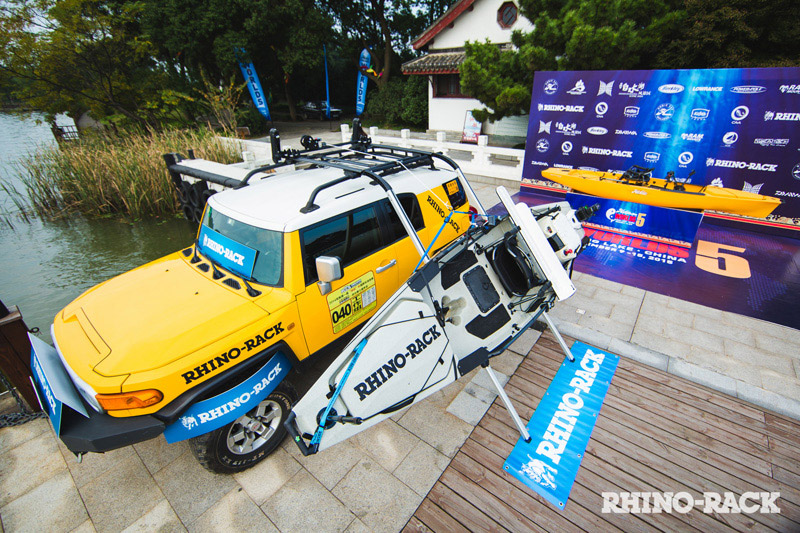 The Opening Ceremony
The 2015 opening ceremony was a spectacular fanfare previously unseen in Hobie Worlds Championships. In traditional Chinese style with fireworks sprinkling through the sky, lovely dancers twirling in satin and silk and passionate notes of welcome made by dignitaries and Hobie the anticipation for the coming morning was high
Lowrance Navigation Day
At first light 45 anglers made their way to the arena. In front of them were long lines of rigged kayaks and the smooth waters of Shang Lake. The Lowrance Navigation Day allowed competitors to familiarise themselves with the Hobie Kayaks and the waterways. With the assistance of the Lowrance Elite 4 Chirps, the anglers could explore the lake, finding fish rich ground and further refine the tactics they'd been working on for months through translated Chinese fishing forums, Google earth reconnaissance and as much fishing as possible. The rules strictly forbid the use of any fishing equipment on the day.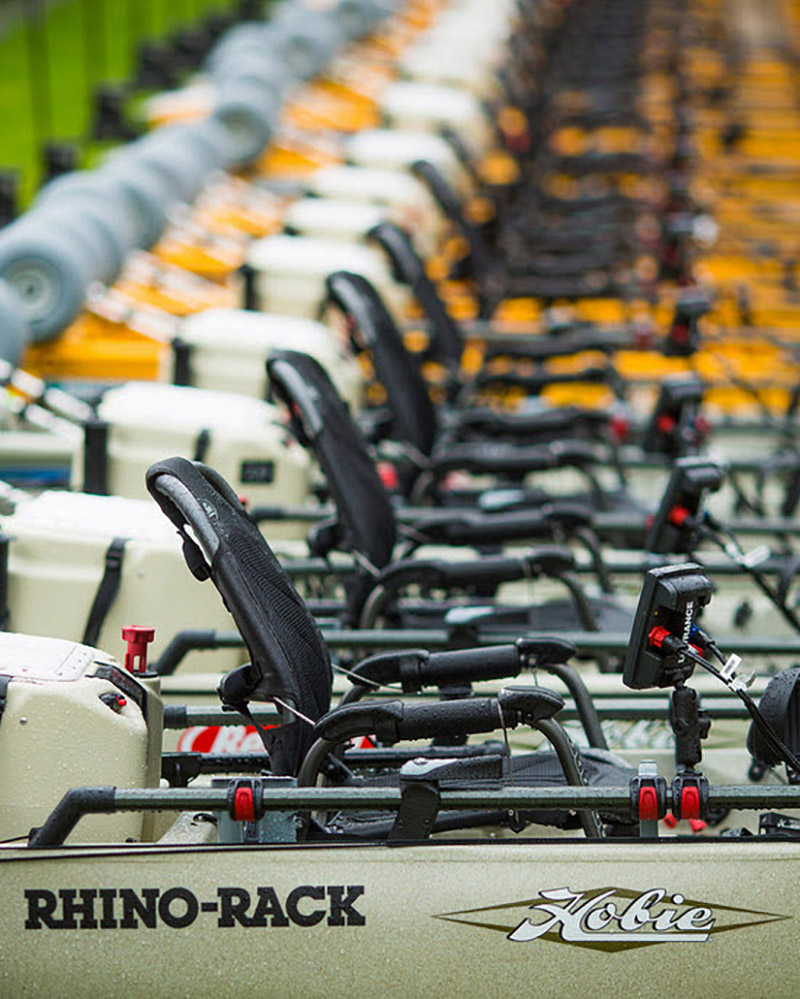 Power-Pole Pre-Fish Day
12th November 2015 was the first time the anglers could spin a reel and throw a lure. Finn Hansen landed the fish of the day – a 147cm Yellow Cheek Carp using a frog surface popper. The secret was held close to his chest, however word spread about where he had caught the monster. There was no chance that the spot will be free of other anglers in the morning.
Although there were 45 of the best Kayak anglers fishing the lake, only 3 fish were caught on the Power-Pole Pre-Fish Day. Spirits were still high, the sight of such an enormous fish being caught out of the lake only caused the anglers to cast further and think like the fish they were chasing.

With the first few days of competition completed the champion was yet to be crowned. Part 2 of the Hobie Fishing Worlds Championship will be posted with more fantastic images next week…