All 4 Adventure Series 6 The Rugged North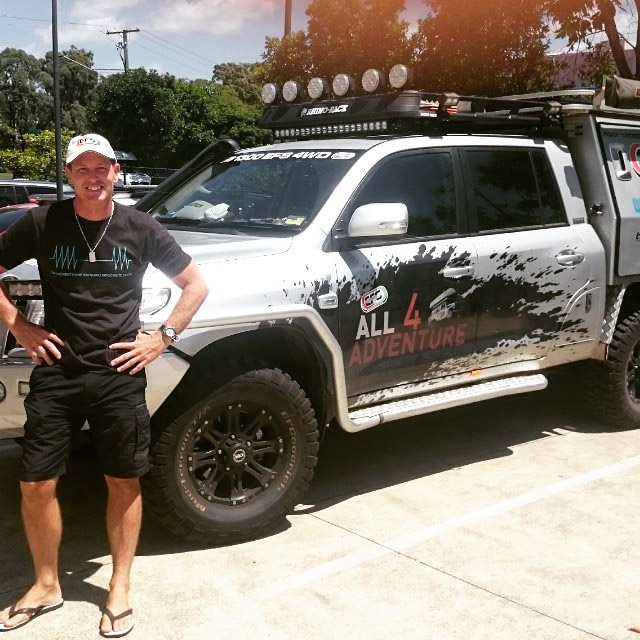 When two Australian mates have access to off-road vehicles, watercraft and the best adventure gear this country produces they're bound to take risks exploring our ancient and rugged land. When those two blokes are Jase and Simon from All 4 Adventure then there is 100% chance of wild encounters, dangerous exploits and stunning landscapes being unveiled. Now add a myriad of GoPros, Drones and Cameramen and you've got the greatest outdoor show on the planet.
The
All 4 Adventures
team have been utilising and putting to extreme Australian testing
Rhino-Rack's
shade products and roof racks during their trips around Australia. We're proud to say the
Rhino-Rack Foxwing Awning
is a firm fixture on the most kitted-out-adventure vehicles in Australia.
If you've ever thought about getting off the beaten track, avoiding the caravan camels trundling across the country, making your own path or rediscovering pioneer tracks then All 4 Adventure should be your inspiration starting point.
In the years, Jase and Simon, have been documenting their exploration they've covered some truly incredible distances and thrown themselves (and their gear) into what seem like dire consequences only to come out laughing raucously.
Series 1: Kimberley
Series 2: Cape York
Series 3: Northern Territory 1 & 2
Series 4: The Kimberley
Series 5: Across the Top
Series 6: The Rugged North
Currently channel 10 is airing Season 6: 'The Rugged North' on Sundays at 11am.
"The Rugged North sees Jase and Simon head out for another wild adventure starting in the remotest areas of Western Australia's Kimberley region and spanning right across the Northern Territory and into Queensland's Gulf country. It's another epic season and Jase and Simon tackle the challenges in their stride, but will an injury threaten to end their adventure and send them home early?"
The only way to find out is by tuning in 11am on Sundays.
Jase and Simon are currently on their way to the "Cape York you've never heard of," for the seventh instalment of All 4 Adventure.
Keep an eye out for
Rhino-Rack
products in the show as there may be a surprise for you.
Links
Check out the vehicles Simon and Jase are driving and the equipment they are kitted out with here --->
http://www.all4adventure.com/