Business Review Weekly recognise Rhino Rack as Australian Manufacturer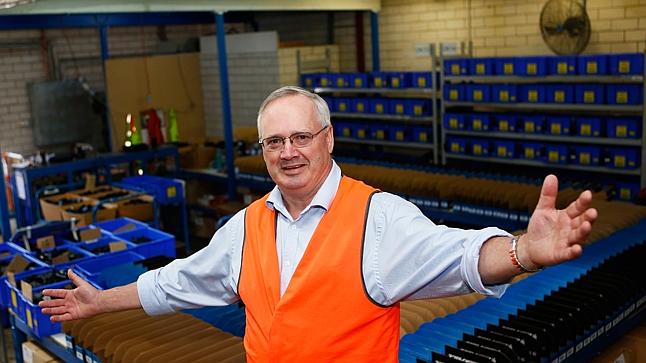 As published by Business Review Weekly - Written by Deputy Editor, Michael Bailey
"People are constantly amazed that we manufacture in Australia," says Cropley, who started Rhino Rack in 1992 to design and sell pre-assembled roof rack legs. He'd become fed up with the "bags of nuts and bolts" he'd have to deal with to fit racks as founder of the Roof Rack City chain (he still owns three of the 40 stores he franchises around Australia).
Making roof racks requires precision and an attention to detail that does not translate well to offshoring, Cropley insists. Rhino Rack has made nearly 900 different injection moulding dyes to suit all the different rack attachment mechanisms for all the popular car models in Australia and the US, but costs have been controlled in recent years by an early embrace of 3D printing.
"The pattern making used to take weeks, we'd be there sanding down legs. Now you can prototype something overnight," he says.
Australia is one of the few markets in the world where Swedish multinational Thule does not dominate the roof rack market. Cropley claims to outsell it four to one (although no official market share figures exist), which he attributes to closeness to his engineers and the factory floor at Rydalmere.
"The problem-solving and the design-tweaking is the part I still get a kick out of," he says.
For instance, Rhino Rack was inspired by the Australian 'grey nomad' phenomenon to design a boat loader which has become one of its best-selling accessories.
"A granny can wind this thing up and put a 12-foot tinnie on top of her car, it's very satisfying to see."
Meanwhile a very American phenomenon, the 'tailgate party', has lead Rhino Rack to invent an awning that pulls out from its roof racks, which Cropley will market as the 'Wedge Tail'.
He hopes this can build momentum in the US business, which he spent $3 million bailing out after launching with a Denver warehouse in 2008.
Where Rhino Rack trains dealers to install its products at 800 retail outlets around Australia, it settled on an ecommerce strategy in the US, dropshipping on behalf of the three dominant sites in the auto accessories market - Etrailer, AutoAnything and Amazon.
"But that's now starting to force the bricks-and-mortar guys to take our product too," says Cropley, with outdoors chain Cabela's close to becoming a distributor.