Corona Beckman Races BMX Super Series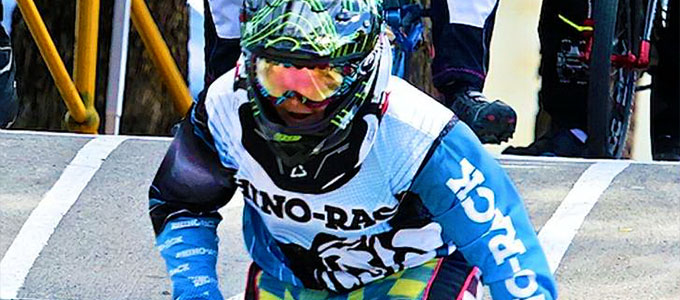 Rhino Rack supported athlete Corona Beckman is thriving in Western Australia's ultra competitive BMX Super Series.
Corona made her way through the rounds of competition at Lesmurdie's Hills BMX Club where round one of the 2015 Super Series event was held. She battled through her preferred 20" BMX heats taking 1st, 2nd and 1st before lining up for the finals.
BMX racing is a hard fought battle where winning can mean split seconds between first and last place. Corona narrowly took 2nd place in her first competition of 2015. This result places her in second for the Super Series and gives her a great position to climb and she is vocal about her intention to progress.

"With lots of gym time, training and coaching I'm just trying to improve," Corona said.
In round two of the Super Series, held at Wanneroo BMX Club, Corona showed her ambition by taking on not only the 20" division but also the 24". Despite the extra workload Corona once again proved her resilience by making it through to the Finals in both divisions.
The finals were back-to-back events and so Corona was forced to choose and opted for her preferred 20" division. After a full day of competition and many successful heats the final was extremely hard competition and Corona managed to come through in 4th place.
This result keeps her in contention for a good result in the 2015 WA Super Series and her attitude is as positive as ever.

"As I become more conditioned riding 2 classes on one day my results will improve," Corona said.
Rhino Rack proudly sponsors Corona Beckman's love of BMX racing so keep an eye on
http://www.rhinorack.com.au/blog
for continued updates.