4th Hobie World Fishing Championship - Day 1 Wrap Up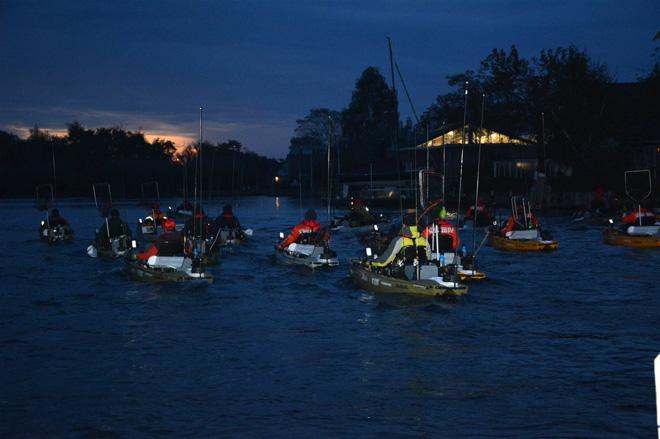 The 4th Hobie Fishing World Championship presented by Rhino-Rack has gotten off to a great start for Australia yesterday as competitors from the 20 nations saw through the first of three days of competition.
Australian enthusiasts will be delighted to know that Melbourne based Richard Somerton (who happens to be the current world champion) is currently leading the competition.
With the first day of competition over, any angler can still take out the title but the bottom half need to improve greatly over the next two days. Day two will separate the field and if any of the top performers from day one do well again, it could set them up in a position from which they will be hard to dismantle.
No matter what position anglers are sitting in this morning they shared a day on the water that they will never forget.
Will anyone catch the elusive Zander and be the first to log in all three predators (Zander / Pike / Perch)? Let's hope the fish are on the bite for day two of this brilliant Hobie Fishing World Championship.
For more information including rules biographies, interviews, videos, location information and a whole lot more go to
www.hobiefishingworlds.com
.